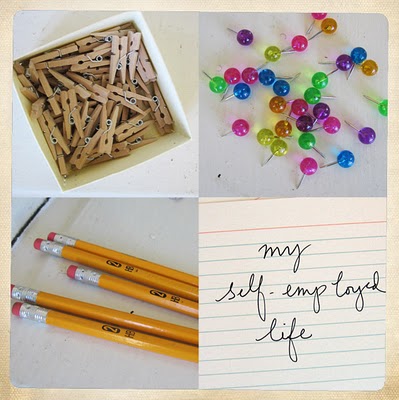 I love Sausage McMuffins. Yes, I work for artisanal, organic food companies (and eat so well because of them). But, oh, Sausage McMuffins with a side of triangular hash browns! That is a divine meal.
I'm never going to be a huge opera fan. I won't spend hours dissecting a piece of art in a museum. I'm not interested in research or academic pursuits. I would rather spend time practicing my art than getting an MFA. I don't need to be a "serious" artist. My work is what it is.
I make happy, colorful art (often of shoes). I'm a happy, colorful person (who happens to like shoes). I don't believe that one has to suffer to create something enduring, something of beauty. Art doesn't always have to make you think, but it does have to make you feel. And I choose to make art that makes me feel good. That may never get me a gallery show, I may never see any of my prints in a glossy shelter magazine, and I'm okay with that.
Sometimes I wish I were more highbrow, more serious. But I'm not. I have occasionally lowbrow taste, often prefer the cheery over the intellectual, would sometimes rather feel than think. That's me. I'm learning to own it. Being authentic keeps me moving forward. There's growth in self-acceptance – and stuckness in fighting who I naturally am.
This week, I've been working on more prints in my Peacocky Flowers series. They're bright and colorful and a little bit gaudy. Which is to say, they're pretty awesome. And they're very much me. I'm just going to embrace it all and keep on creating.