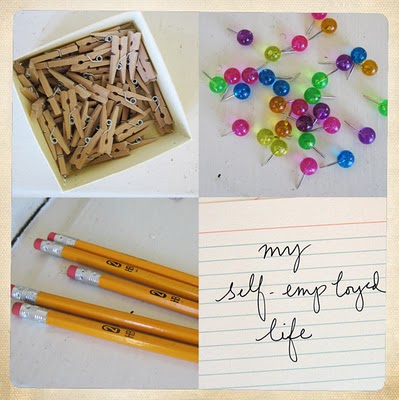 I turned down the fourth potential client in as many weeks recently. It's not easy for me to turn down work – I want to please everyone, and I could always use a little more money in my retirement fund. But I left the world of full-time work almost a year ago to create balance in my life, to live in a state of "enough.
As in "enough work." And "enough money." And "enough time."
I was first introduced to the concept "enough" through the book "Your Money or Your Life." The authors' theory is a fairly simple one – that once our needs (not just for food, shelter and clothing, but also for fulfillment and meaning) are met, we're in a state of ''enough." We don't need anything beyond that; rather, constantly trying to attain the next big thing while ignoring that which makes you feel truly fulfilled leads to an endless cycle of spending to create temporary happiness. That spending, in turn, requires even more work, at the expense of time we could spend on activities (or with people) that give our lives meaning.
But how do you figure out what enough looks like? 
In my case, I decided (after years of earning good money while working jobs that weren't always fulfilling) that I needed to be able to pay my bills, fund my art business for a year until it becomes profitable, put something away for emergencies, and save a little for retirement. Those are my money requirements. On the time side of the enough equation, I wanted enough time for my art practice, enough time to go on trips, enough time to take care of my housekeeping so I didn't feel constantly frazzled or overwhelmed.
When I first started consulting, though, I had more than enough time and not enough client work (and therefore not enough money). Fortunately, my client base quickly grew to the point where I had enough client time and enough creative time. I work on-site with my clients four days per week, and work on my art the other three days.
I've turned down any client work that would take me beyond four days per week. Having fewer than three days of dedicated creative time would mean that my art practice would suffer, I'd have piles of dirty laundry, and I'd feel just as overwhelmed as I did when I had a full-time job. Yes, I'd earn more money, but I'd just put it aside for the future, to take time off from a hectic life. Frankly, I'd much rather live that less-hectic life now.
Which is not to say that I'm lazy or unmotivated. Trust me; saying "no" is not easy to do. It takes real discipline to maintain this balance. I just don't buy into the rat race, or the idea that retirement is our reward for hard work. Instead, I look at my relationships with friends and family, at my bank account, my art output, my client schedule, my pile of clean socks, and know that at this moment, I have what I need. I have enough.