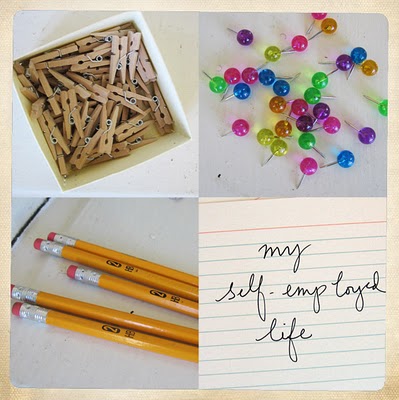 When I was growing up, my dad worked in factories. He'd started out pressing records at a Capitol Records plant, then moved around to – and up the ranks at – other entertainment-related companies like JVC, Warner Brothers and JBL. This was during the 70s and 80s, when manufacturing jobs were still plentiful, paid well, and offered opportunities for advancement to their blue collar workers, most of whom didn't have college degrees. When a factory closed and my dad lost his job (and this happened often), he would be able to find work with another manufacturer.
In the late 80s, many factories closed and moved their operations out of the country. And the record industry, which my dad had spent many years in, was changing drastically. Gone were the large factories and labor-intensive processes needed to produce LPs. Records were quickly being replaced by CDs, which were inexpensive to create. During my senior year in college, the same week I started receiving my college acceptance letters, my dad was let go from his final factory job.
That my dad was laid off from a well-paying job in a factory during the 90s is probably not an uncommon story. What happened afterward, though, is.
My dad's first love has always been photography. He learned it from his Uncle Jake, then largely taught himself, buying equipment from Japan and Hong Kong when he was in the Navy. When I was growing up, he would make extra money by photographing weddings and events on the weekends. This money provided an additional stream of income for my family at a time when my dad's job situation could be unstable.
So, with unemployment running out and his manufacturing job prospects looking dim, my dad took a job at a camera store for minimum wage. He knew cameras, knew how to take photos, and knew how to talk to people about cameras and taking photos. While at this job, he met someone who passed along a lead for a job as a traveling portrait photographer. He got the job, worked for the company for a few years, and then found a job taking senior portraits and running the photo studio at a large university. Largely self-taught, without an art school degree, and with "only" years of self-directed experience, my dad is making his living as a photographer. Through his experience running a factory – budgeting, hiring, training – he developed the skills necessary to run a photo studio. He still runs this studio and still photographs weddings and events on the side. He participates in the occasional photography contest and takes classes to learn new skills. My dad is quite satisfied with his "second" career.
And here I am, a printmaker/consultant (former HR/operations/finance/production person). I don't have a traditional career path, but I also know that the "traditional" path is often an illusion. My dad's work story is my employment legacy – not my personal job history, but what initially formed my ideas about career and work. I saw, from a very young age, that industries are fleeting, that job security does not exist. I learned that I cannot rely on a company or the economy or a particular industry for job stability. Rather, experience, resourcefulness, adaptability, creativity and skill will always give us options. This legacy tells me that in the end, regardless of economy or industry, my own work story is largely up to me.