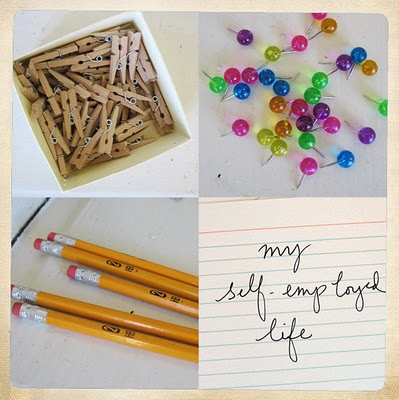 Last week, I wrote about planning for health insurance coverage during your self-employment while you still have employer-sponsored health insurance. This week, I talk about how to get insured if you're already self-employed.
If you've already started looking for insurance, you've probably already found that getting individual insurance can be incredibly difficult and very costly.
Applying for individual insurance through any of the major carriers (Blue Shield, Kaiser, Aetna, etc.) is deceptively easy. You usually complete an online form, fill in a credit card number, and hit "submit." Depending on your risk factors, you may or may not be approved for insurance. If you are approved for insurance and have any risk factors or pre-existing conditions, you will likely be charged more that the advertised price. When you receive your approval letter, your rate should be included. However, this isn't always the case – Blue Shield had approved me, but at "Tier 5" pricing. There was no explanation about this on the website, and the Customer Service rep at Blue Shield did his best to avoid telling me how much Tier 5 would cost me. Turned out the price was three times higher than the quoted cost!  I canceled. Be persistent, read the fine print, and don't lie on your application (you can later be dropped if you fail to disclose any pre-existing conditions).
So, how do you find affordable insurance? Here are a few tips:

1. When researching private insurance plans, a good choice may be a high-deductible plan with an HSA option.  Certain high-deductible plans qualify you to open an HSA, or Health Savings Account. You can contribute a certain amount of money pre-tax to your HSA and use this money to pay for medical costs, including (but not limited to) glasses, dental exams, co-pays and prescriptions. Whatever money you don't use in a year rolls over to the next year (unlike an FSA, or Flexible Spending Account). The money you contribute can be invested; the money and interest are tax-free until you withdraw the money, which you can do starting when you're 65.
2. If you find that you can't get health insurance because of any pre-existing conditions, you may be eligible for the Pre-existing Condition Insurance Plan (PCIP). This plan is federally funded by the Affordable Care Act of 2010, and will be available until 2014, when more benefits of the Act will become available. However, there are a few requirements:
You must be uninsured for at least six months;
You must have been denied health coverage because of a pre-existing condition; and
You must be a citizen or legal permanent resident of the US.
This plan is its own insurance carrier, and has its own network, co-pays and deductibles. You can find more information about the California plan
here
(check your state's site for similar information). You do have to provide a letter from a private insurance carrier declining your coverage, so make sure that you've already applied for private insurance before you apply for PCIP insurance.
3. In California, we also have the Major Risk Medical Insurance Program (MRMIP). It's similar to the PCIP except that it's operated through three private insurance carriers (Kaiser, Blue Shield and Blue Cross). It is also more expensive than PCIP. If you enroll in MRMIP, you will be declined coverage for PCIP. Bottom line: If you're in California, PCIP is probably a better option.  You can find more information about MRMIP
here
.
4. Research insurance plans your city or county may offer. San Francisco has a program called Healthy SF. You have to meet certain income requirements, and coverage only applies within the city of San Francisco, but it's much better than no coverage at all.
5. Find out if any trade groups or associations you belong to offer health insurance. For example, The Graphic Artists Guild and Freelancers Union have group insurance plans in select states. Contact a representative to find out if you qualify.
If you still can't find insurance, then look into seeing a physician who operates outside the insurance system. More doctors – especially primary care physicians – are setting up practices that don't take health insurance. The result is often better care, as doctors no longer have to cram a lot of appointments into a day to be able to bill enough to the insurance carriers, or set up a costly infrastructure to be able to bill insurance companies. I see a fantastic doctor who does not take insurance; our visits are 30-60 minutes long, she focuses on preventive care, and prescribes exercise and diet changes, vitamins and holistic treatments just as often as she prescribes prescription drugs. Yes, it is more expensive to pay for a visit out of pocket (though some of these doctors offer their services on a sliding scale depending on your income) but I also feel that her focus on preventive care keeps me from having more serious – and more expensive – health problems. This won't protect you from major medical costs, but it is a good option for preventive care.
Also, prescription drug discount cards can provide you with lower drug prices if you're uninsured. Insurance carriers negotiate discounted prices on prescription drugs with pharmacies. If you don't have insurance, you can be charged a higher price than an insurance company is charged. Many of the big pharmacy chains (
Walgreens
,
CVS
) and some online sites have a discount club, which provides individuals with discounts on prescription drugs. There is usually a small fee to join, but it can be worth it if you regularly need to fill prescriptions.
A final word: I will remain non-political here, but if you feel strongly about your right to good, affordable health insurance, regardless of your job situation (or political beliefs), you do have the power to influence those who can make this change happen. A call or letter to your Senator or Representative, a signature on an online petition – these acts may all seem small, but when we all speak up, we may be able to bring about change.
Any other tips or questions? Feel free to leave them in the comments.