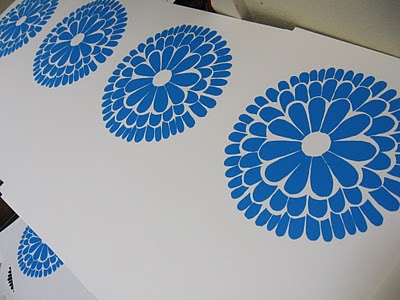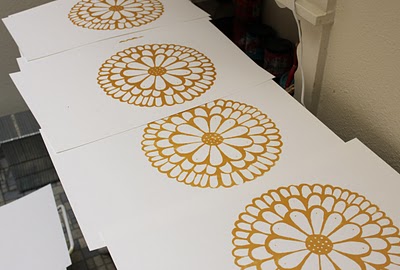 I spent Saturday prepping my screens and Sunday printing. And printing was going really well until I discovered that the gold ink I was using wasn't opaque – which would have been fine if I had been super exact when I set up the registration (alignment, for all you non-printmakers) on my transparencies. I'm usually exact with registration, but I decided to try something new this time. Live and learn, friends.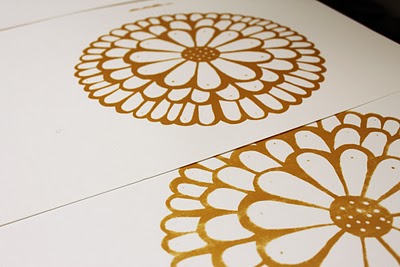 I haven't completely given up. I bough some opaque ink. If that doesn't work out, I'll re-do my transparencies (using my usual precision Jen-registration). Sometimes I wish I'd chosen a medium that doesn't require me to be so exact… but then I get my hands on a jar of gold ink and I forget most of my frustration.
Fingers crossed that all goes well this week and that I'm able to finish the first color way of this print. I'm so excited to show you the finished product… now I just need to get a little closer to the finish line.