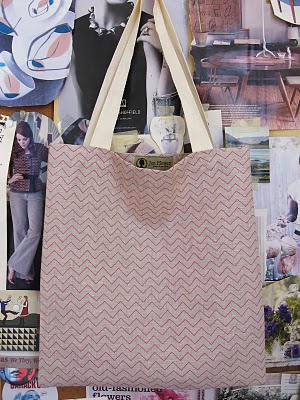 I've been sewing zippered bags for Renegade. It's fun and all, but it takes time to sew so many bags. Every once in a while, I want a quick, simple sewing project.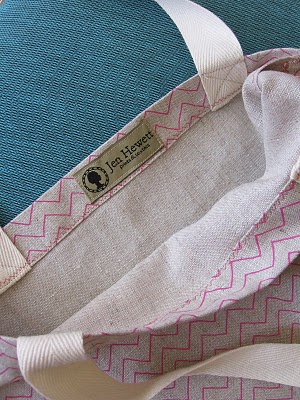 I saw this project on Purl Bee called The Twenty Minute Tote last week and thought it would be a cinch. It was! It didn't take me twenty minutes to sew – more like forty, if you count cutting and pinning time – but it went quickly and allowed me to use my machine's zigzag stitch.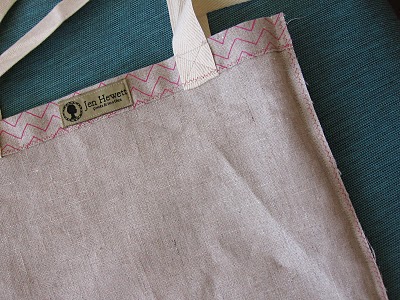 This will probably end up as a lunch bag. Or a drawing supplies bag. Or a gift bag. I have so many tote bags, but I can't help myself.
You can make your own variations – I didn't have as much linen as the directions called for, and I used twill tape instead of cotton webbing. Instructions are here.