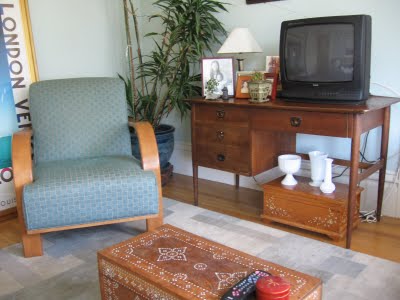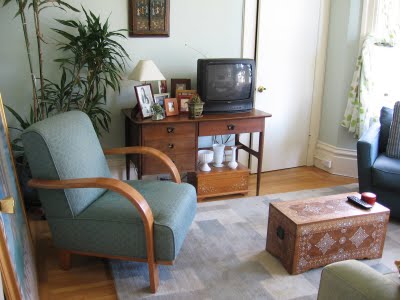 I find that rearranging the furniture is the procrastination technique that yields one of the best returns. In terms of ROI, it's second only to baking.
I can't even remember what I was procrastinating doing when I decided to move my street-found desk into the living room and move the shelves into my storage room. Oh, right – I was supposed to be cleaning out the storage room. Huh. I guess I wasn't really procrastinating.
Well, I love the way the desk looks in my living room. I told its potential buyer that it had been taken off the market.
The only downside is that now I can see all the cords, but that's nothing a few twist-ties can't fix.