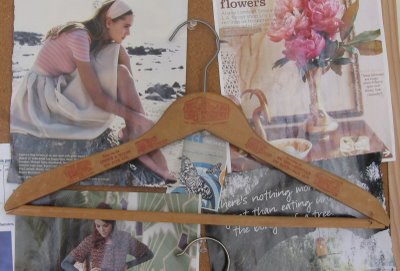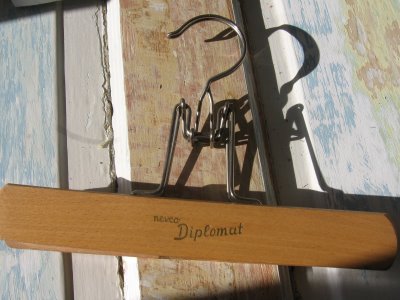 I found these vintage hangers in a "Free" box on the street. Yes, I pick up even hangers if they're free. The top hanger is from a dry cleaning chain located on the Peninsula. I think the bottom hanger is a pants or skirt hanger.
The top hanger is embossed with intricate illustrations of the dry cleaning chain's different outlets. I don't know if hangers this fancy were normal for most dry cleaning stores, or if these shops happened to be particularly fancy because of their posh locations.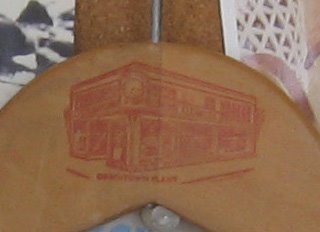 Perhaps I'll start a collection of vintage wood hangers. I'm sure Joan Crawford would approve.