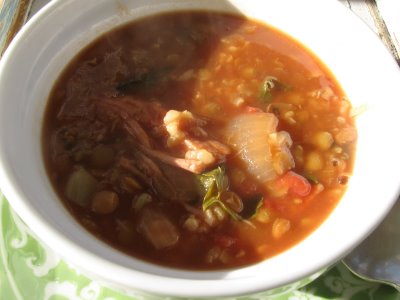 Today's work included: meeting Basak for coffee, making lentil and brown rice soup (with ham), baking bread, and starting work on another quilt/embroidery project. Oh, and I looked for a job.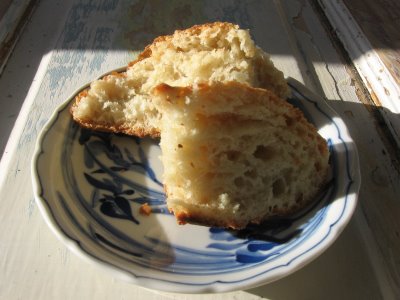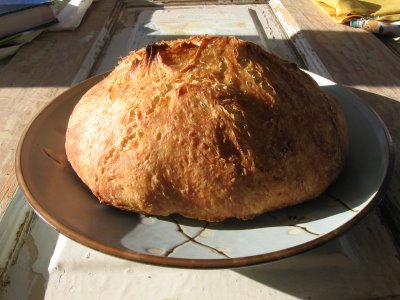 The bread is perfect – crusty on the outside and chewy on the inside. I think the secret is baking the bread in a heavy pot (in my case, a dutch oven).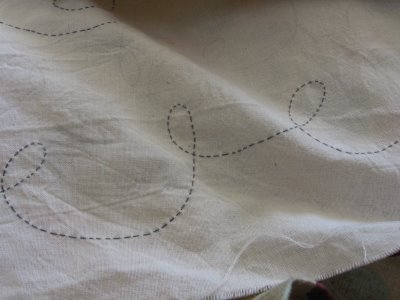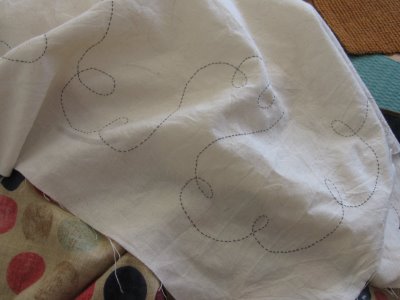 I have no clue what this will end up being. I'm thinking of making another, small quilt.
Busy day. Now I need a nap – but I always need a nap.