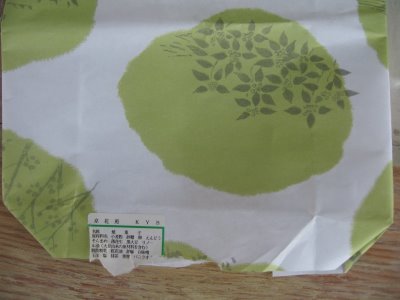 Wrapping for a box of cookies.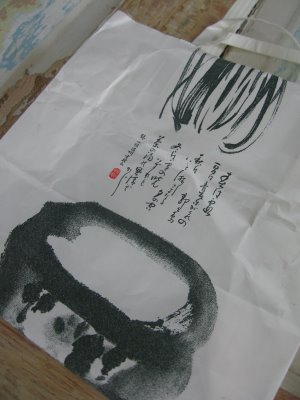 Shopping bag – I can't remember what this contained.
My friends spent a month traveling around Japan for their honeymoon. As much as I loved the gifts they brought me, I think I liked the packaging more. Yes, I am like a three-year-old that way.
When I die, I want to come back as someone who designs Japanese packaging.