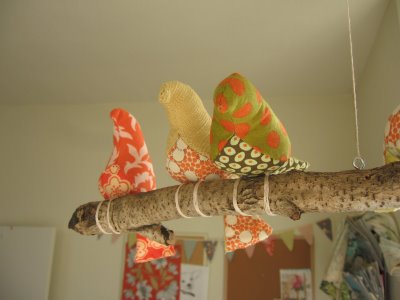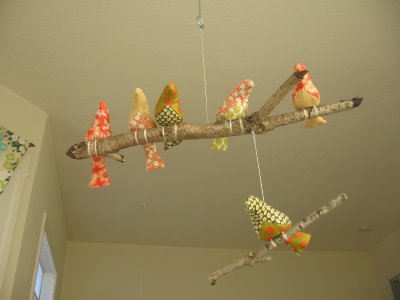 Yes, another bird mobile. This one is a wedding present for Scott and Angie. Angie loves orange, so I incorporated that color with some green, brown and yellow thrown in to balance it all out.
I'm going to work on a pink mobile for yet another friend who is having a baby, and also on another wall quilt. I'm a little blocked with the quilt… but perhaps I should just start stitching and see what results. Or maybe I should go for a little walk.
Decisions, decisions. Unemployment isn't bad at all.