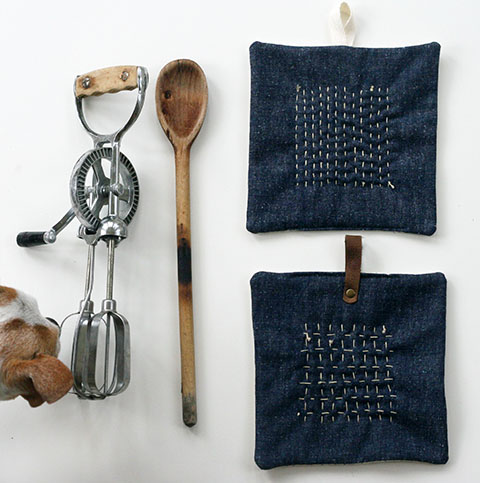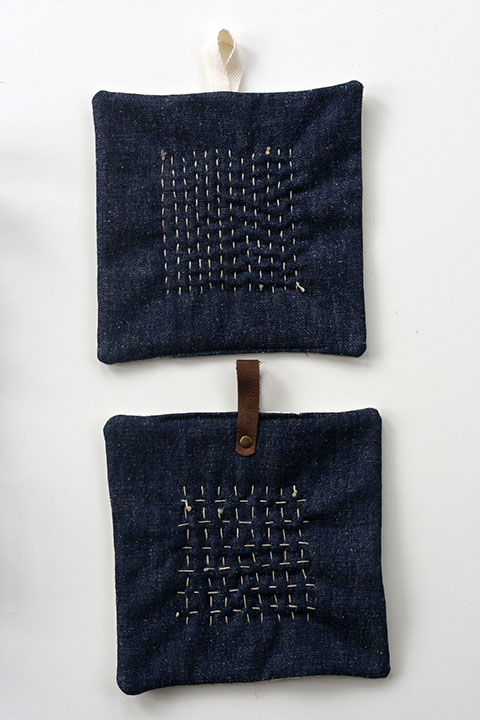 A few months ago, I posted a photo of potholders I'd made, inspired by Yoshko's potholders. I got a few requests for a tutorial, to which I responded, "Make a potholder, then embroider it."
Just kidding. I'm more helpful than that.
This past weekend, I decided to make some potholders for Sonya's birthday, and I thought it might make sense to finally document the process. This is a great project for a beginning sewer, or for someone who wants a project they can work on while watching "Waking the Dead." So, here you go.
Instructions after the jump…