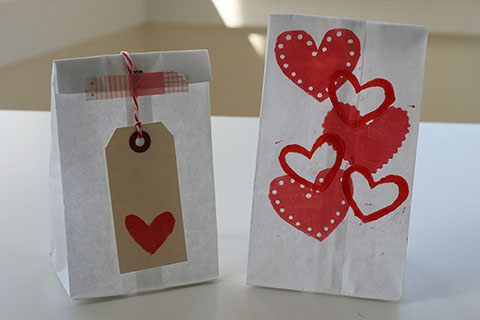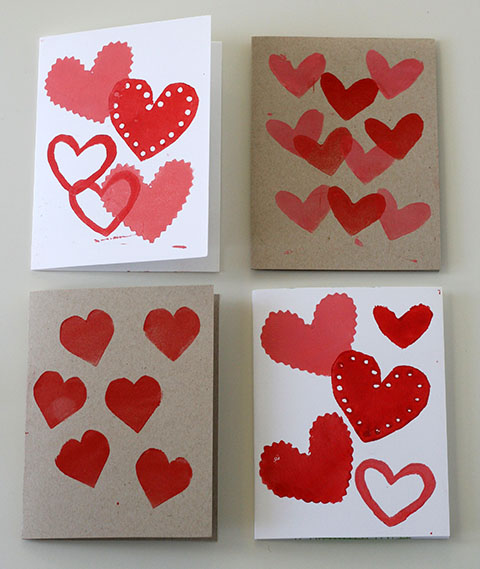 I've been meaning to write a post about one of the simplest printmaking techniques I know for a while (it's the same technique I used in my first 52 Weeks of Printmaking print). It's a technique I learned from a class I took with Susan Schwake, and it's my go-to method when I want to make wrapping paper and gift tags quickly.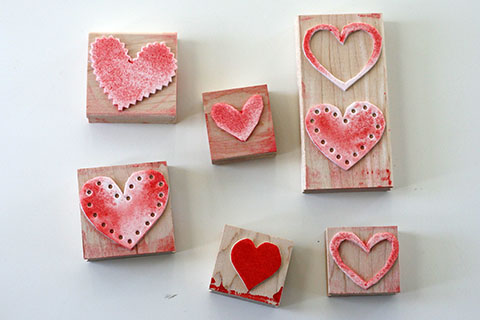 With Valentines Day coming, I thought now would be a great time for this little tutorial. You don't need too many special tools or skills (other than the ability to use a pair of scissors).
Here's what you'll need: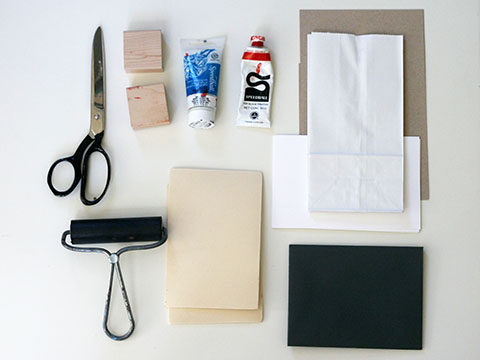 Sharp-ish pair of scissors
Wood blocks to adhere your stamps to (I bought a box from eBay, but you can also find them at re-use centers, or you can use bits of plexiglass, or very rigid cardboard)
Block printing ink (available at art supply and crafting stores)
Things to print on – card stock, paper bags, tags, envelopes
Adhesive foam, such as WonderFoam (available at art supply and crafting stores)
A brayer, for applying ink to your printing block
A flat surface to roll your ink onto (not pictured; I use sheets of plexiglass from SCRAP, but you can also use a flat tray, cookie sheet, or plate)
Optional: pinking shears, hole punch, x-acto knife
Instructions: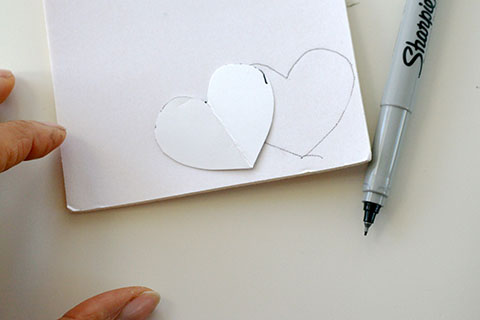 First, trace the image you'd like to print onto the reverse side of the adhesive foam. This is especially important if you're planning to cut out letters.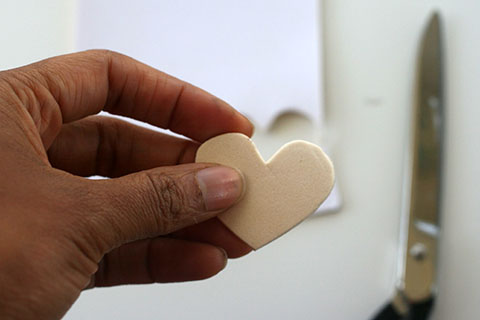 Next, cut out the shape. The foam is really easy to cut; no carving tools needed!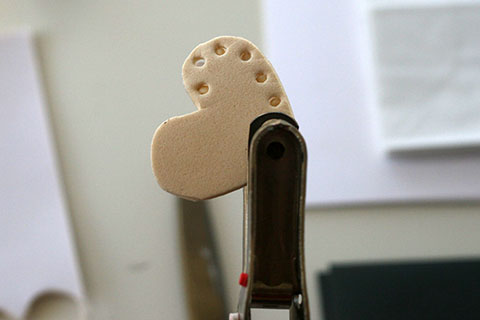 You can punch holes into the foam, draw on it, or cut into it, for special effects.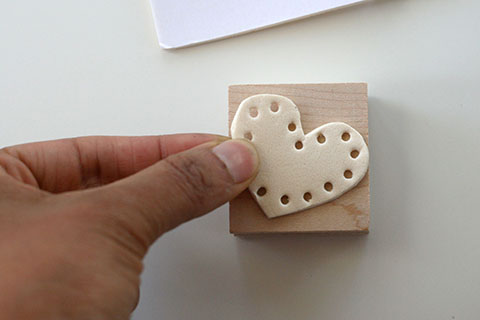 Peel off the foam's backing and stick your image onto your wood block.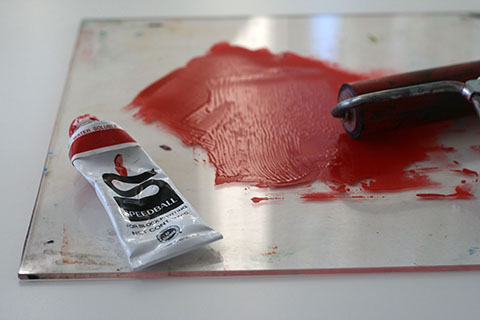 Using your brayer, roll your ink onto your flat surface until you have a thin, sticky layer.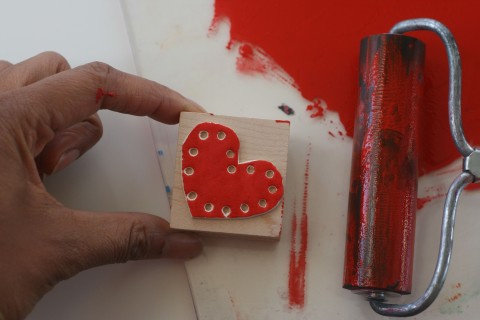 Then, still using your brayer, roll your ink onto your printing block until the image area is thoroughly coated. Don't roll too much ink on, because that will make it harder to get a crisp print. And don't dip your block onto the ink, as if it were a stamp pad. You won't get a thin coat that way.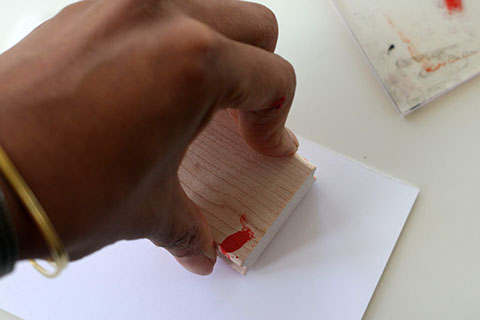 Now it's time to print! Make sure that you put a lot of pressure on your block so that your entire image prints…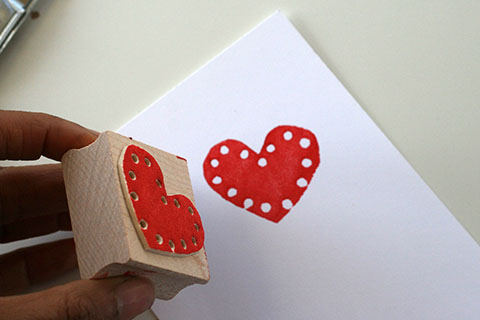 …like so!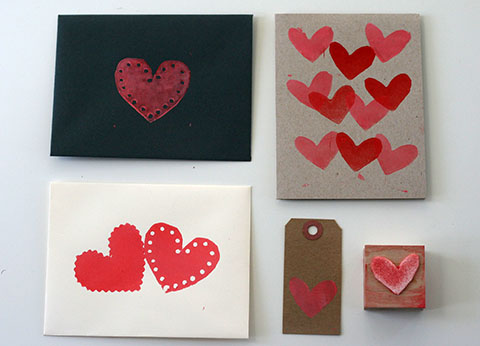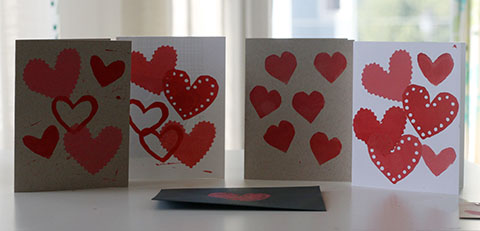 You can print with more than one color, if you'd like (really, the more the merrier). And don't worry about making everything look perfect. The bits of stray ink make it look like you carved your stamps by hand; though if the stray ink bothers you, wipe the ink off the sides of your printing block.
And now you're a printmaker! Please share photos of your work on Instagram, using the hashtag #handmadevday.