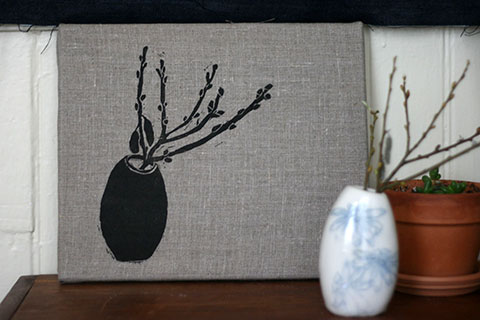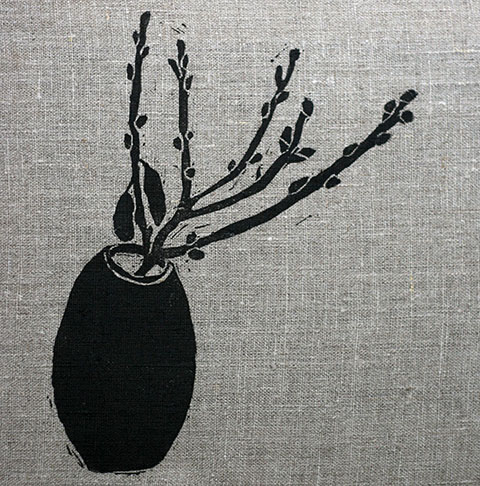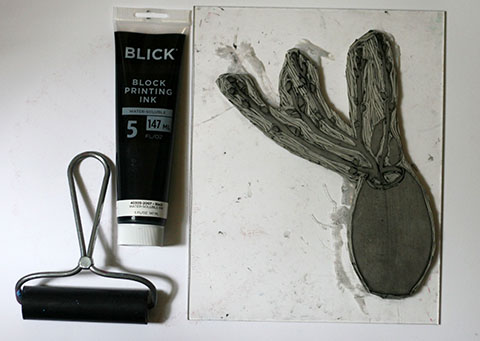 Week 4: rubber block print on linen.
After futzing around, indecisive about what I was going to do for this week's print, I started to sketch the Diana Fayt vase that I keep in my studio, and liked the image. Then I realized that the sketch was larger than any of the blocks I had on hand. I went to the art supply store, saw wooden stretchers, and decided this would make a nice print for my wall. It does look very Hugo Guinness,though, doesn't it?
A limited number of these will be available in my shop later this week.