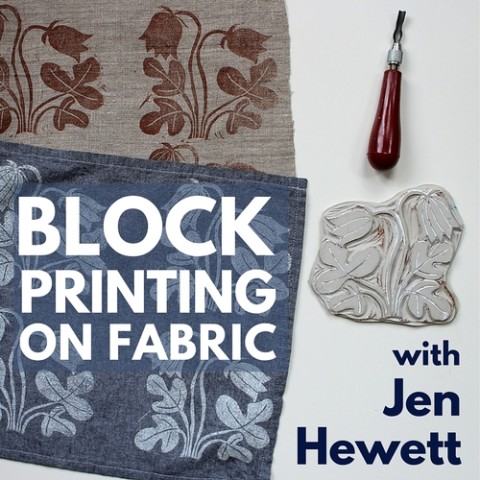 I'm doing a two-week residency at Drop Forge and Tool in Hudson, NY in May. As part of that residency, I'll be teaching my Block Printing on Fabric class on Sunday, May 22nd. I mentioned it on Instagram and in my March newsletter, not thinking that the class would fill up before May, but I just found out that there's only one space left! I guess people on the East Coast want to learn how to block print, too.
If you'd like to register, you can do so here. And if there's enough demand, we may look for a larger class venue so we can accommodate more students. I don't regularly travel to teach (though I will be teaching in Ventura, CA next week), so if you'd like to learn with me in person and are in the Hudson Valley area, this is your chance!
Update: as of March 8, this class is sold out. We're looking at other venues so we can accommodate more students; please contact Drop Forge and Tool if you'd like to be added to the wait list.