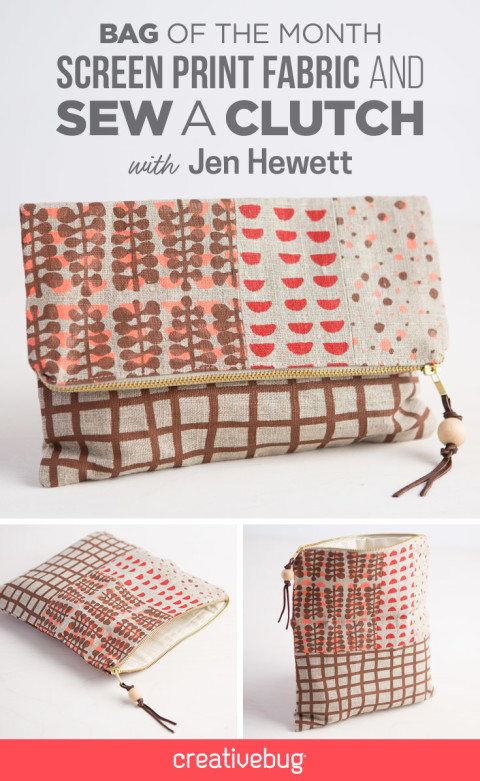 I'm so excited to (officially) announce that I am the artist for Creativebug's March Bag of the Month! In this class, I walk you through the screenprinting process from start to finish. I show you how to make four different print designs on a screen and how to print your fabric using a variety of one- and two-color print combinations. Once you've custom-printed your own fabric, take it to the sewing machine to construct a simple, bold clutch using a patchwork technique—a great way to showcase all of your fabric designs on one accessory.
Screenprinting was my first printmaking love. I'm excited to demystify the process, and to get a lot more people excited about the craft.
You can learn more about – and register for – the class here.