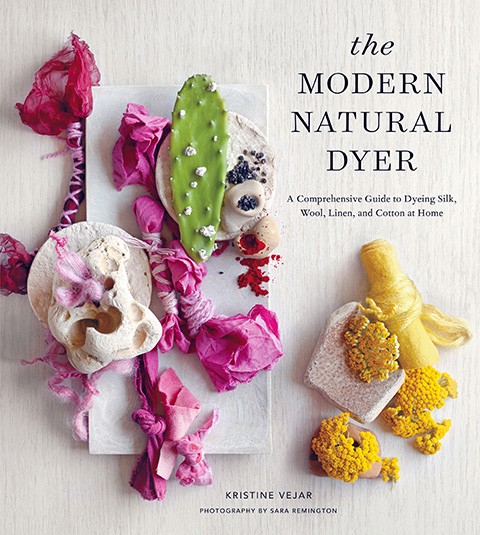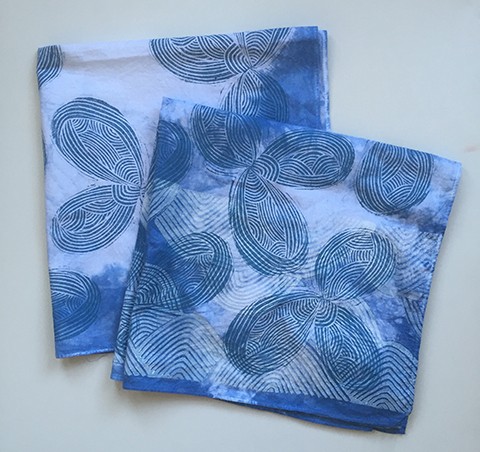 I'm not one to shy away from labor-intensive processes – I mean, I regularly block print my own yardage, and then sew it into clothing – but I'd always thought that dyeing fabric (like knitting) would be more time-consuming than even I could handle. However, when Kristine Vejar's book, The Modern Natural Dyer, came out, I bought a copy, thinking that I would one day try a project or two.
Then Kristine gave me her Waves Bandana kit, and I had no excuse not to experiment.
The kit included everything I needed to create my own indigo vat, and the instructions in her book are really easy to follow. And since, yes, creating the indigo mother and the indigo vat is labor-intensive, I decided to dye a few other items.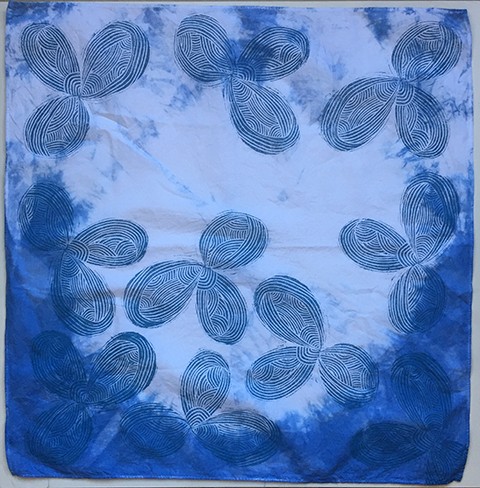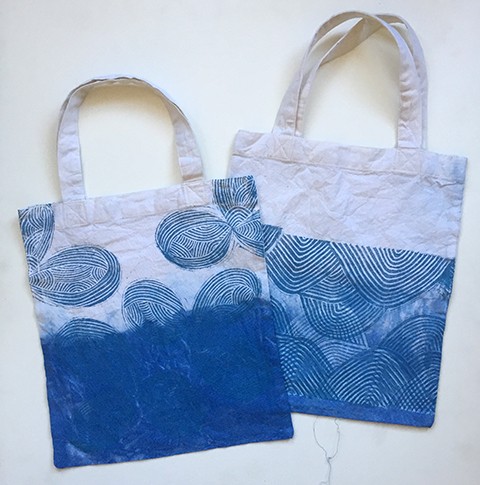 And to make this even more complex, I block printed on top of my dyed items.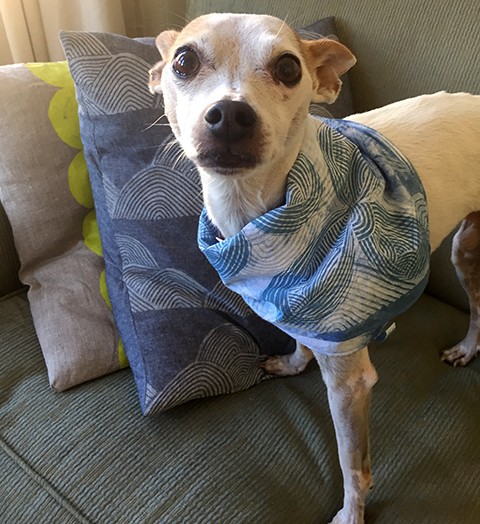 Then I made my studio assistant model one of the bandanas.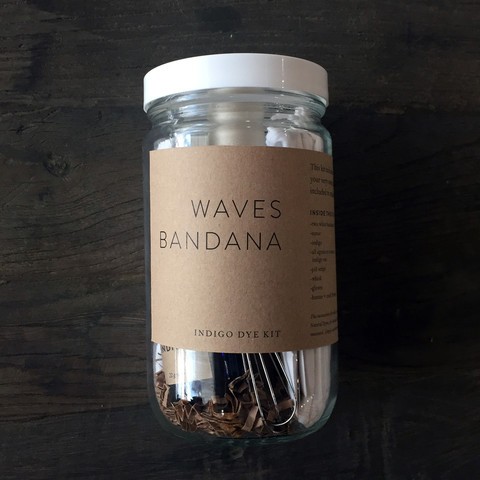 Kristine is giving away a copy of the book – as well as one of her kits (there are four!) – to one of my blog readers. To enter, just choose one of the kits from her website, and then leave a comment below with your choice of kit. Please note that this is only open to US residents (sorry, everyone else!). I'll choose a winner at 5pm PST on Monday, November 23rd.
Now I'm off to figure out what else I can dye! Don't worry, you won't be seeing a blue Gus any time soon.