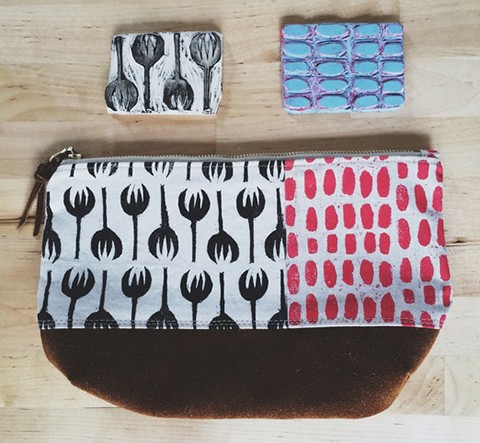 Bag and blocks by Sarah Golden
I'm so impressed by the work that the students who took the Winter Design, Carve, Print class continue to create, so I thought I'd share some photos of their work with you.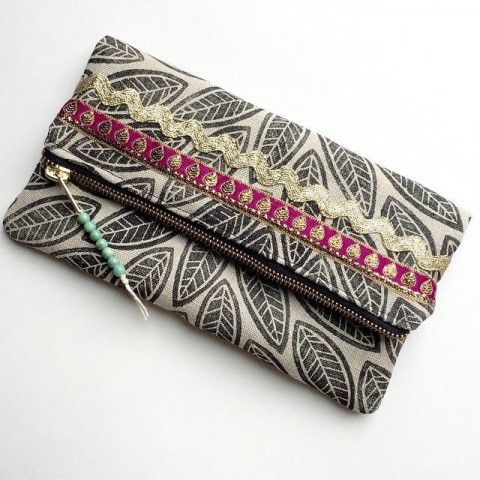 Foldover clutch bag by Andie Hanna. You all know I'm a sucker for clutches, and this one by Andie is particularly fantastic. Andie is a fashion and textile designer. You can see more of her work on her site, and follow her on Instagram.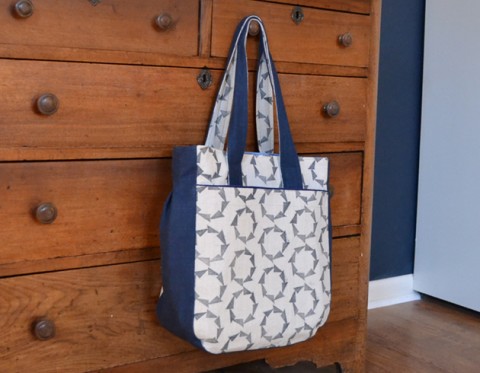 Liz Weaver is an avid crafter who has the fantastic online name, "The Snarky Beagle." She printed one-color fabric and sewed it into a great tote bag. Liz also recently won Creativebug's fabric design contest – congratulations, Liz! You can see more of her work on her website and on Instagram.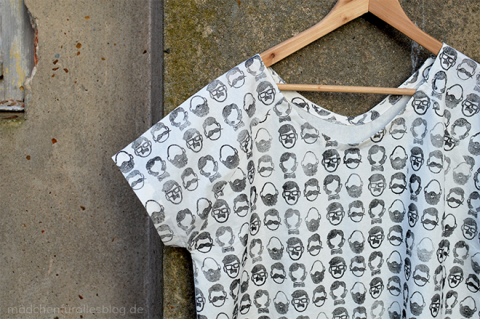 Barbara Rehbehn joined us from Germany (and also wrote a nice post about the class). I'd totally wear this top. Barbara has a blog – written in both English and in German – where she documents her creative projects. You can read it here.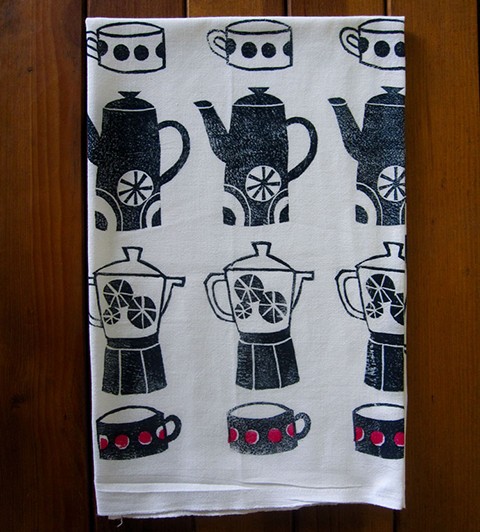 Yuko Miki is an illustrator who lives in Seattle. And, lucky me, she sent me one of her adorable tea towels as a gift! I smile every time I see it (though no one is allowed to wipe their dirty hands on it). You can see more of Yuko's work on her website, and follow her "Happiness is…" illustration project on Instagram.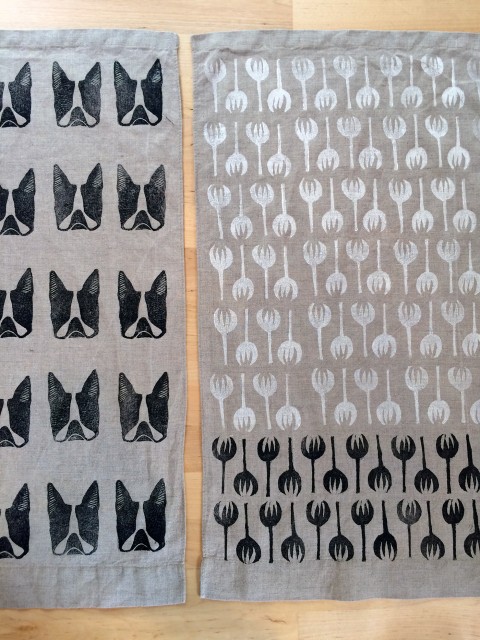 Sarah Golden sews, (now) prints, makes music, and raises two adorable twin daughters (who often model her creations). A photo of her class project (a dress with a whale print) that I shared on Instagram was my most-liked photo ever! Check out her site, and follow her on Instagram.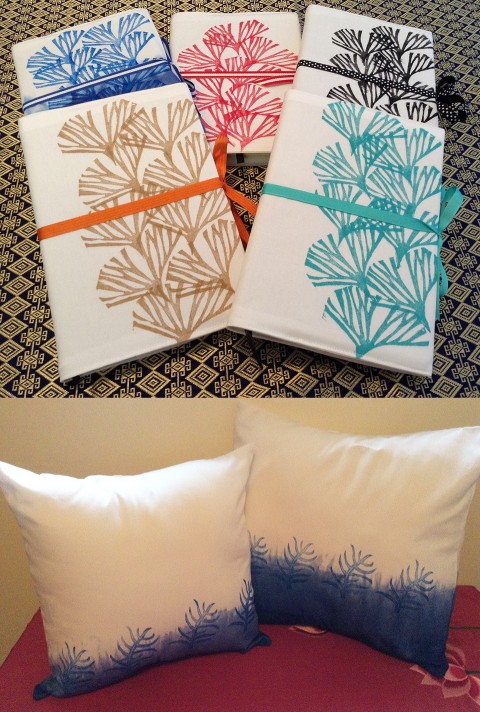 I couldn't choose just one of Dale Green's projects, so I'm sharing two. She printed journals (there's a brief section in my class where I talk about printing on paper), as well as pillows. And I think she even dyed the pillows indigo herself! You can follow Dale on Instagram.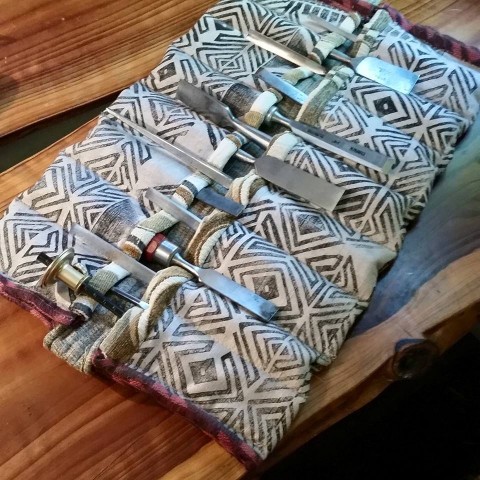 Hoangleng Nguyen made this cool bag for her chisels, which is now tempting me to make a pencil roll. I like the tribal look of her print; carving lines that even, and registering prints so precisely are both pro skills. Great work, Hoangleng!
There is so much more work on Instagram! Look under the hashtag #designcarveprint to see more images (though some people who didn't take the class are using that tag on their work…oh well). And, if you're interested in joining in on the fun, you can sign up for the class here. Early bird pricing ends on April 15th.