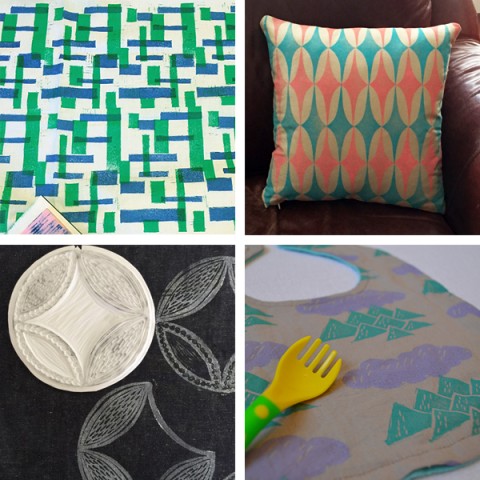 After last week's post featuring some of the work from the January Design, Carve, Print class, I received even more images from students of their work, so I thought I'd share them with you.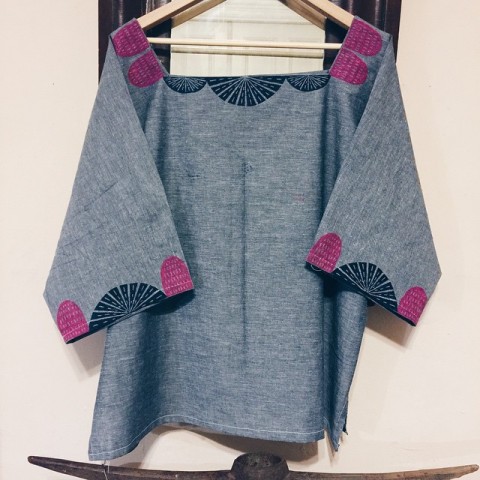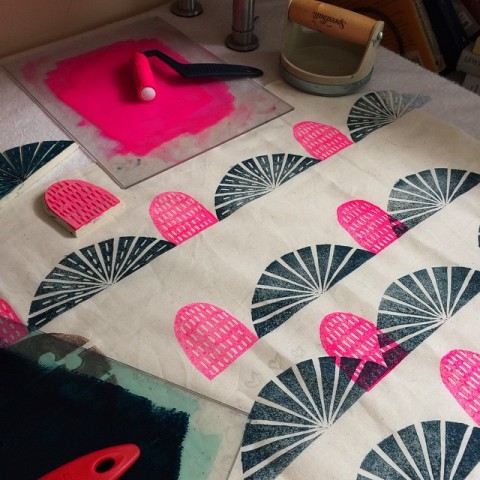 Some of you may know Meighan O'Toole from her excellent podcast, What's Your Story, but in case you aren't familiar with Meighan's work in digital and media strategy, you should check out her site and her blog. Meighan is also incredibly creative, as you can see from the blouse she sewed using fabric she'd printed. You can follow Meighan's 2015 project, Year of Making, on Instagram.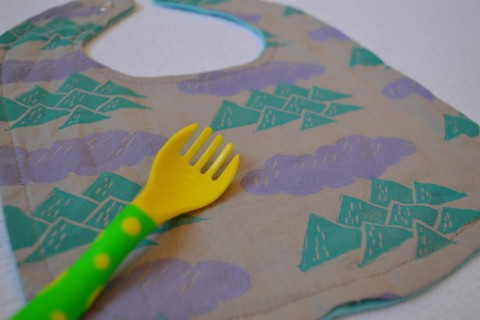 Jenny Rae Kinyak lives in Albequerque, NM, where she works as an exhibit developer, graphic designer, and illustrator. As if that's not enough to keep her busy, she has also been working on a fun side project of drawing every mammal species in the world. Jenny just opened an Etsy shop where she sells her block printed goods. Check it out here!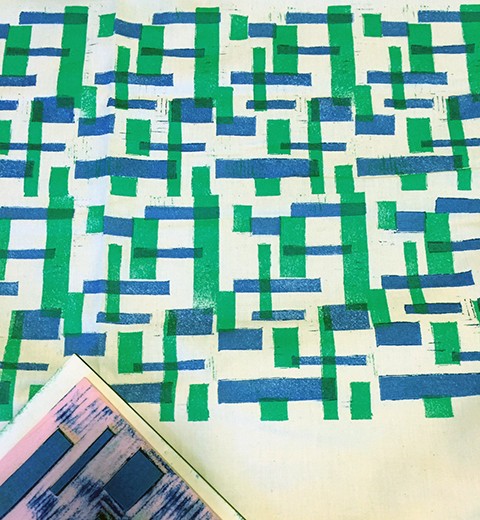 The first time I saw Maggie Moore's mod plaid pattern, I joked that I might need to steal her idea. She used the medium in such a different way, and with such a good result. Maggie is half of the design duo behind Curious & Co. (and is responsible for the design of my website).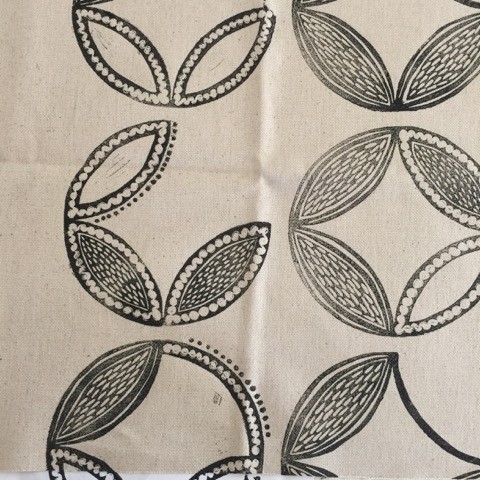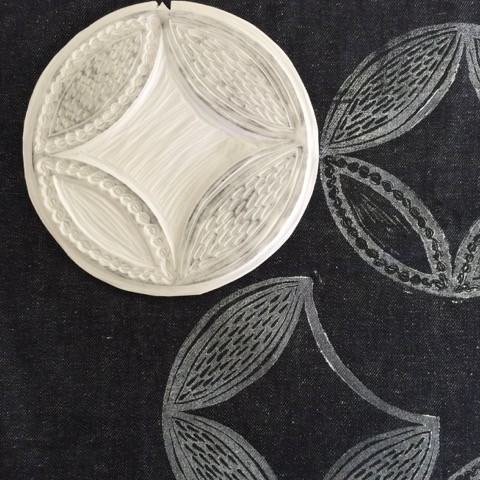 Liz Sofield is a textile and interior designer who currently lives in Queensland, Australia. She carved an incredibly intricate block, and then took on the extra-difficult task of printing in white on dark fabric. Some of the most complex work looks deceptively simple. Huzzah, Liz! You can see more of her work here.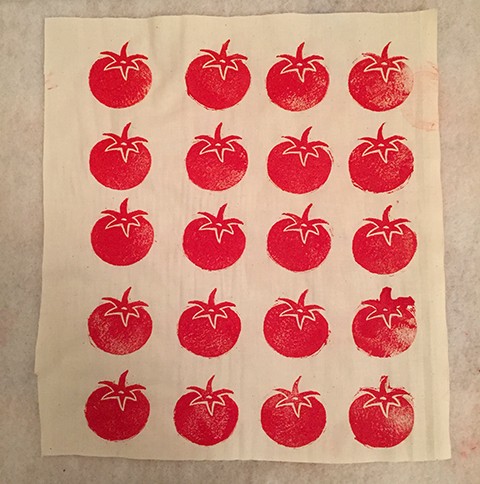 Polly Thurston is a designer and artist living in Austin, TX. She printed these adorable tomatoes – though I know from discussions in our Facebook group that she was worried they looked like blueberries – for her very first project. Polly also happens to be carrying a little tomato herself. You can follow Polly on Instagram.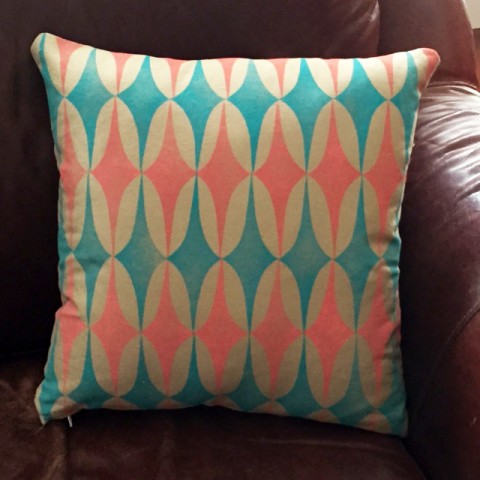 When Becky Tidswell posted a photo of this fabric on our Facebook group, I gasped. She created a gorgeous, intricate pattern using a simple shape (and a lot of practice). Becky is in the process of setting up an Etsy shop, but for now, you can see a lot of examples of her vibrant work on Instagram.
And, just a reminder – registration for the May session of Design, Carve, Print is just $99 through April 15th. After that, the price will be $139, so register now! Hope to see you in class.