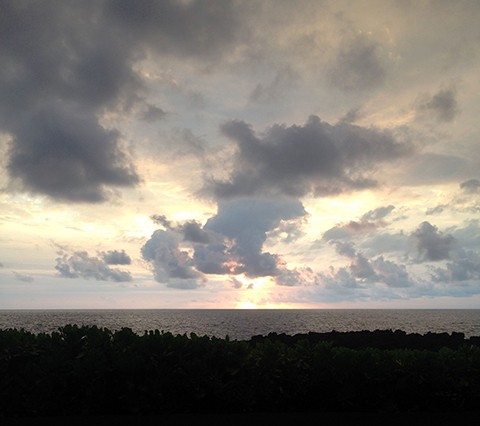 2014 was a big year for me. I made some changes in my personal life, did a year-long, weekly project, and started teaching. A lot of things I'd set into place at the beginning of the year were fully realized in the last few months. I'd thought my word for 2014 was "momentum," but looked through old blog posts and figured out that it was actually my 2013 word. I didn't have a 2014 word.
So, after the fact, I'm declaring that "momentum" was, indeed, my 2014 word.
This year's word? Space. Not the Neil De Grasse Tyson kind of space, but the freedom-to-move, space-for-new-things, white-space kind of space.
This will be a welcome change from the past couple of very cluttered years. In addition to having a lot of physical stuff (which I'm slowly paring down, thanks to this book), I also have a lot of day job commitments (if you've been reading this blog for a while you'll know that I support myself by working part-time as an HR consultant, and that I've streamlined this work over the last two years), as well as a very high creative – and production – output. Keeping up with all of this has made me anxious and disorganized.
So this year, I want to get rid of the extraneous stuff so that I have the space to explore, for new opportunities to come my way. What does that mean? I'm not completely sure yet. I may re-evaluate how often (or even if) I release new collections. I'll probably pare back my wholesale business, and open my Etsy shop a few times per year. My project for the year will be a monthly, rather than a weekly, one. I'll spend a lot of time working on pieces for my fall show at Rare Device, and I'll continue to teach. That should leave plenty of space for new directions and new opportunities – and for some rest.
I'll be back here on Monday, with information about my 2015 project. I'm not being coy; I just haven't come up with a catchy name for it yet!
Happy New Year! Make it a good one.