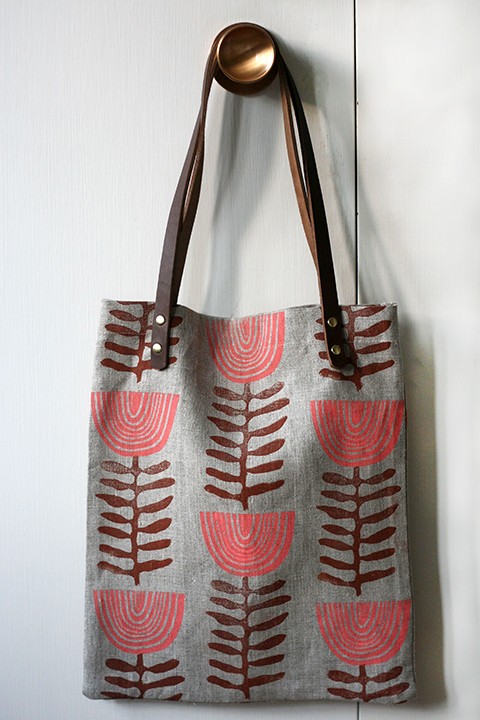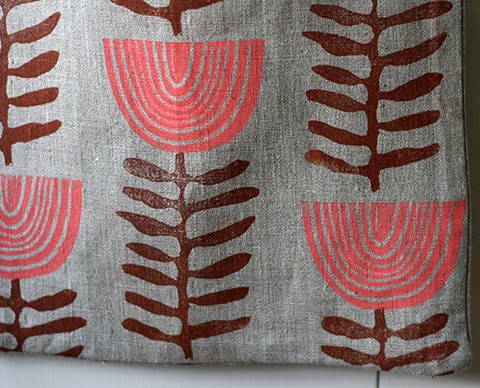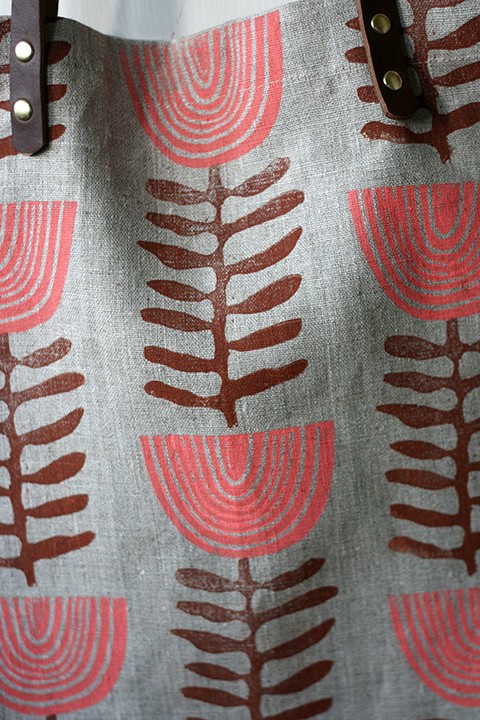 Week 52: Two-color block print on linen.
Well, here we are. Week 52. I had all kinds of ideas of what the final print would be – something complex, something grand, something to segue into my 2015 project – but the print ended up being nothing like what I'd thought it would be.
On Monday, when I sat down to work on this print, I still had no clue what I'd do. I spent the entire day (no hyperbole here) working on things that were far too complex, far too distant from my regular work, to execute in a short period of time. Finally, I settled on something I didn't love, printed with it, thought about how I could tweak it, then found a block I'd carved weeks ago but hadn't ended up using. It looked good with what I'd created. And it all fell together. It all felt right.
And so this week's print is not really different from the rest of the prints this year. It was last minute, it was intuitive, it was born out of using my hands rather than my mind. It's a fitting end to a project that has shaped – nay, guided – this year. I am pleased with it. I am ready to move on.
Next week, I'll announce my big project for 2015 (after I've had a chance to come up with a name for it). If you've been following along on Instagram, the #52weeksofprintmaking hashtag may live on, in the capable hands of a couple of other printmakers. There will be classes (online and in person) in the new year. Life will go on, enriched by this project, and by all the support you've shown it.
So, Happy New Year. May 2015 bring you the joy and growth and momentum you've been seeking.