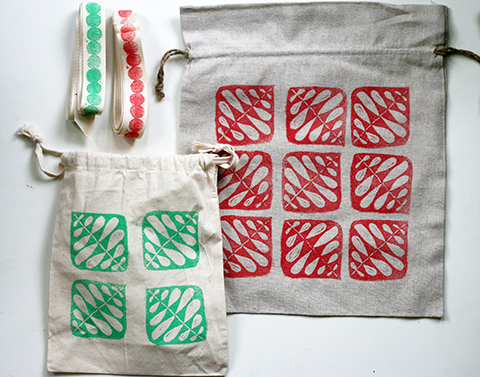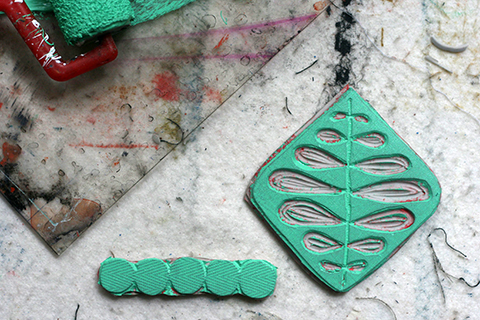 Week 51: One-color block prints on linen and cotton.
Here we are – the penultimate (I've been waiting 51 weeks to use that word) print! I thought it would be fun to make gift wrap, but after five minutes of printing on paper, I gave up. I just prefer printing on fabric. Thankfully, I have a ton of cotton and linen bags lying around.
Print number 52 will be posted on Wednesday, December 31st, instead of on that Monday. I want to close out 2014 with a bang!
Just a reminder: registration for Design, Carve, Print: Block Printing on Fabric is open. It makes a great gift for yourself, or for the crafter in your life.
Happy Holidays!