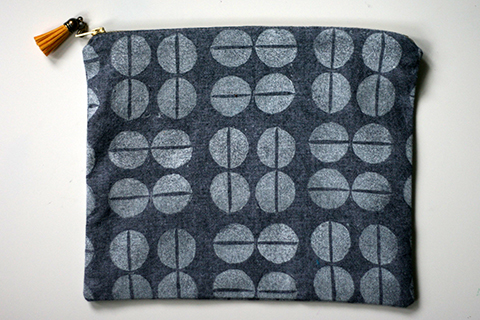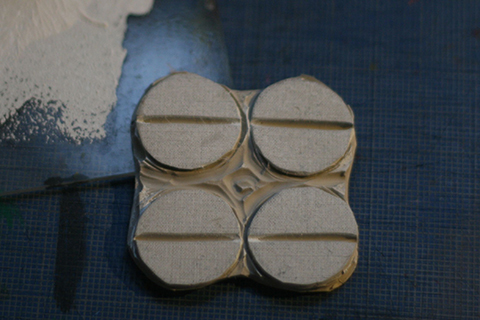 Week 49: One-color block print on cotton chambray.
I spent the weekend at West Coast Craft (hence the slightly-late print this week), then celebrated my 40th birthday on Monday. Forty! And I received one of the best presents an artist can get – I sold out of work at West Coast Craft. At the end of the second day, I had just a few items left on my table, giving me the saddest little display ever.
I also got to meet so many of you at the show. Thank you for stopping by my booth to introduce yourselves, for bringing me treats to snack on (!), and for purchasing my work. It meant so much to me.
There are just three more weeks left in this year, which means three more prints. I'm also closing my Etsy shop on Monday afternoon, so if there's anything you want before the new year, please purchase it now. And, finally, I will be opening registration for my block printing e-course next week. There may even be an early bird discount for you. So, if you'd like to be on the mailing list, make sure to sign up this week. You can do that here.
Thank you again for all your support this year! "See" you again here next week.