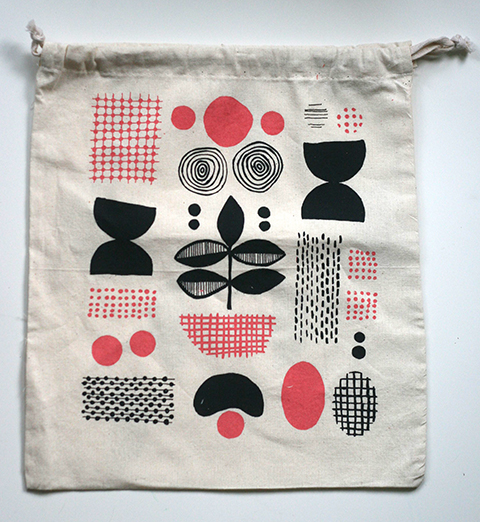 Week 44: Two-color screenprint on cotton.
If you follow me on Instagram, you may have seen me work on this – a project for a client – over the past week. Once I printed it, I was thrilled with how it turned out, but then a couple of people looked at it and said "I see a face." And, well, unintended faces in one's work is never a good thing, so it's back to the drawing board for me.
However, since I'm a thrifty person who believes in repurposing, rather than discarding, I'm making this bag Week 44's print. And now I'm all caught up with prints! Love how that worked out.
Happy Friday, friends!