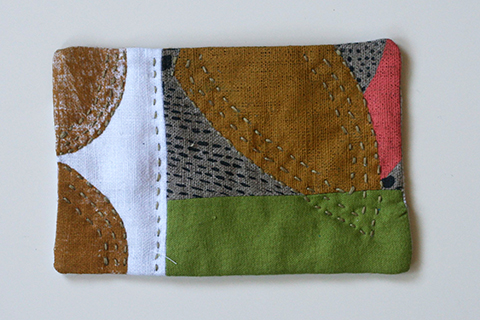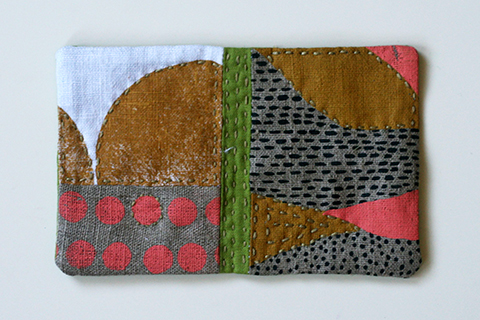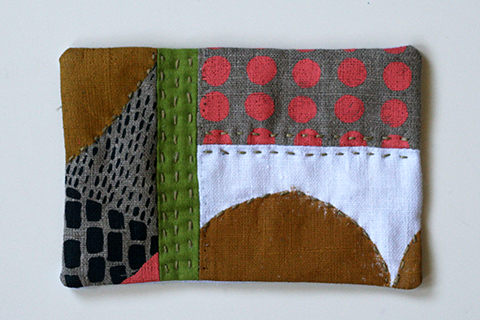 Look what I worked on this weekend instead of my weekly print!  I spent all of Saturday, and part of Sunday creating these mini-quilts for an upcoming show, Good Mail Day, at Artstream Studios Gallery in New Hampshire. The curators, Susan and Lisa, asked 60 artists to create up to four 4×6″ (or postcard-sized…"mail," get it?) pieces of new, original work for the show. I had no clue what to do, so I pieced together my screenprinted and blockprinted scraps of fabric into these mini-quilts.
I had so much fun creating these, and now I want to do a zillion more. Of course, I'll wait until after I've caught up on weekly prints (I've done blocks/screens for last week and this week and just need to print), gotten through holiday orders and shows (come see me at West Coast Craft!), and slept.
Good Mail Day opens on November 14th, and runs through December 31st. More information here.
(And I'll be caught up on prints by the end of the week. Promise.)