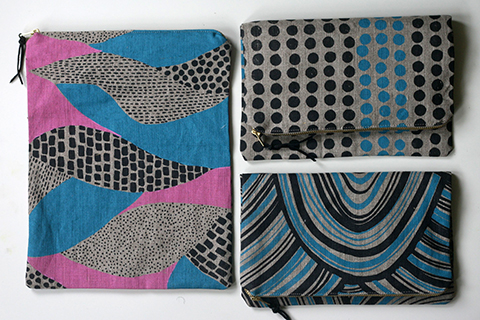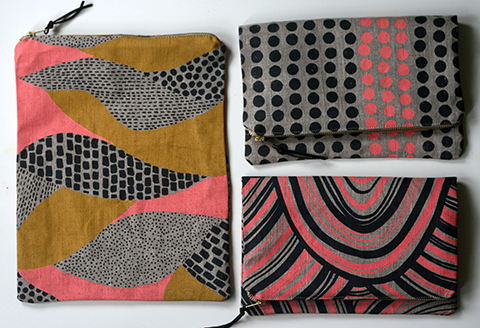 You guys! My Winter 2014 Collection is finally here! And, I must say, I love it so much.
If you read my blog regularly (and I'm sure you all do), you'll know that I scrapped my first attempt at this collection because it looked SO BAD. The colors, the layouts – nothing I did could save it. So, at the last minute, I went through my sketchbooks and picked out designs that I thought could work, tweaked them a bit, and then wondered why I hadn't chosen them in the first place.
My creative process doesn't make sense most of the time.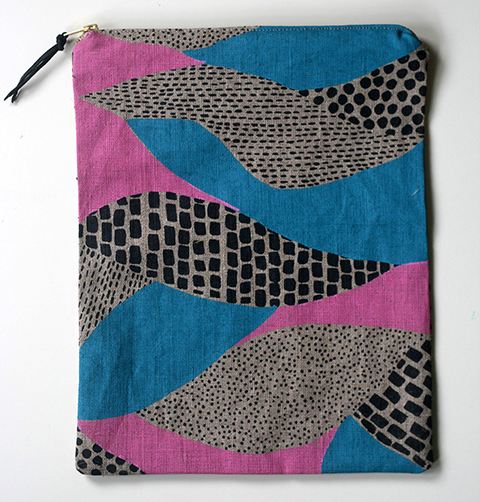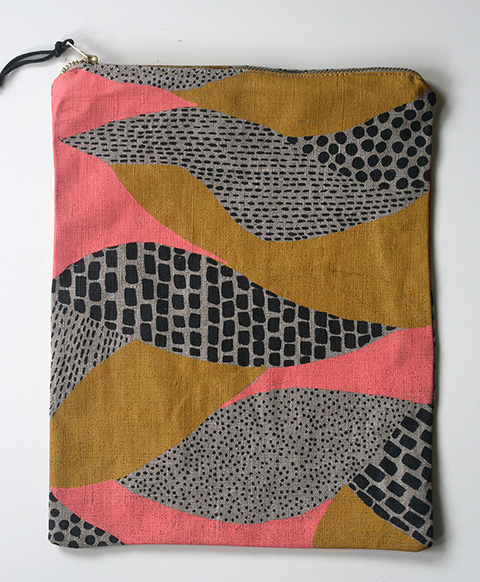 Can we talk about this design, though? This was the very first thing I sketched when I started working on my Winter Collection months ago. I've spent a lot of time driving on California's Highway 5, and had often thought about doing a print series about the landscapes along it. Of course, I'd never gotten around to it, but once I started laying out this design in color, I realized that it looked just like the mix of dry, shrubby mountains and large-scale, commercial farms that line it. And everything else kind of flowed from there (Mind you, this is a very complex piece to print, so everything after this could only be easy (okay, easier)).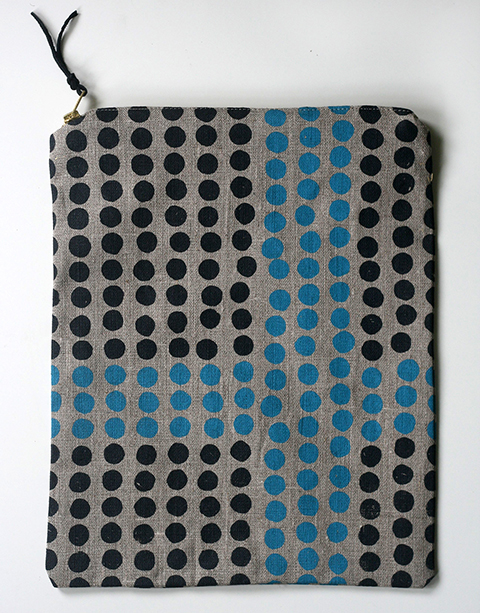 Did you notice that I'm using new colors? It took a lot of work to mix colors I was happy with. My poor bathtub looked like the horrible aftermath of an Easter egg dyeing session gone bad, but I was determined to get the colors just right. I'm glad I stuck with it.
Next up – Palmiers napkins! And my quarterly bags for Fringe! And finishing (okay, starting) my pieces for a group show I'm in next month! Oh, and my print for this week!
I'll sleep in January.
p.s. Everything is now available for purchase in my shop.