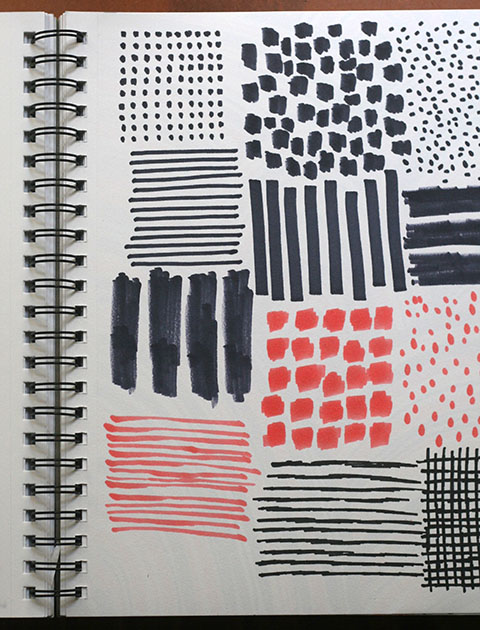 I love pattern. I realize I'm stating the obvious here, since you've probably already noticed that. Often, though, I'll see a pattern I like, or I'll sketch something pleasing, but won't have a use for it at that moment. Or, I'll need to futz with my sketch until it works for me. I often file these ideas away in my head – and then promptly forget them.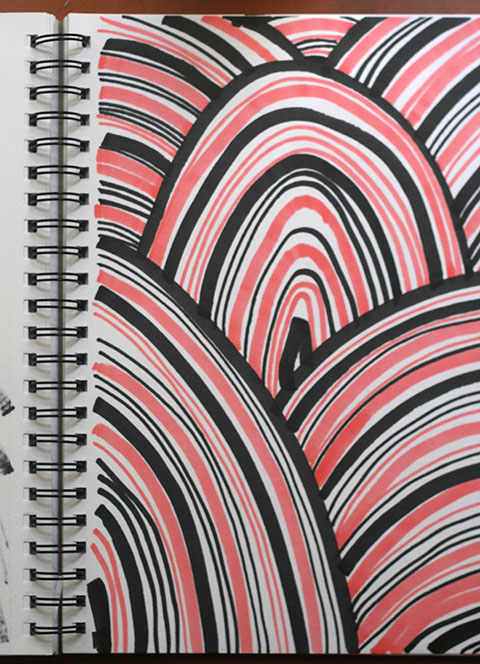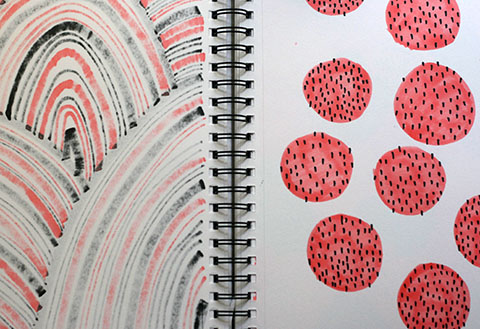 This year, in an effort to be more disciplined about my daily practice, I've started my own, physical library of patterns. I spend a few hours each week looking at patterns, dreaming up patterns, and then doing quick, one- or two-color sketches of them in a physical sketchbook that is far more enduring than my memory. When I need a jumping-off point for a new design, I can refer back to my sketchbook filled with patterns, and pick something to flesh out. It's the visual artist's version of the writing prompt.
Oh geez. I just explained the concept of a sketchbook to you. Let's just keep calling this a "pattern library," okay?
It's so easy to fall down a rabbit hole of visual stimulation (I'm talking about you, Pinterest). The simple, regular practice of rapid pattern drawing has allowed me to take bits of inspiration and make them my own. At the end of each week, I can look at the zillions of pages of information I've taken out of my head and put onto paper, and feel like I've gotten something done.