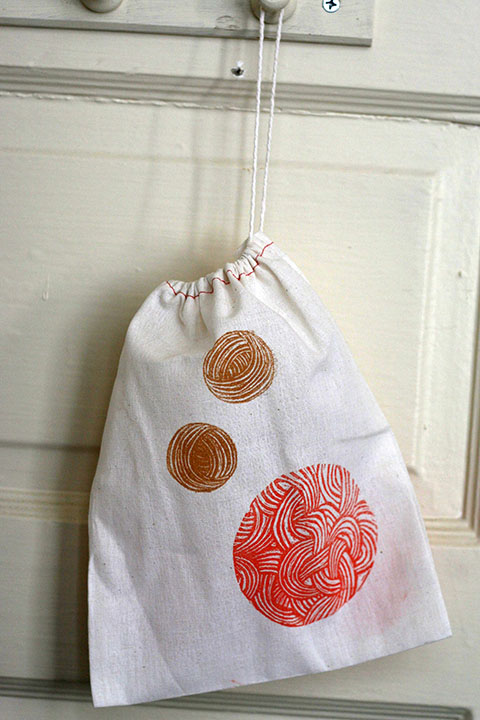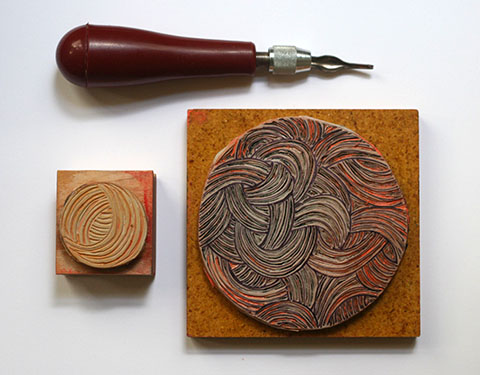 Week 13: block print on cotton muslin.
Liz told me that knitters use something called "project bags" for each of the many projects they have going on at any given time. I like that idea (but I like bags in general). This week's print is inspired by Linda Fahey's ceramics.
I'm pretty sure next week's print will be a screenprint. And I'd like to whip out my Gocco soon, too. And take an etching class. Yeah. I'm 25% of my way through this project (!); time to make plans for other media.