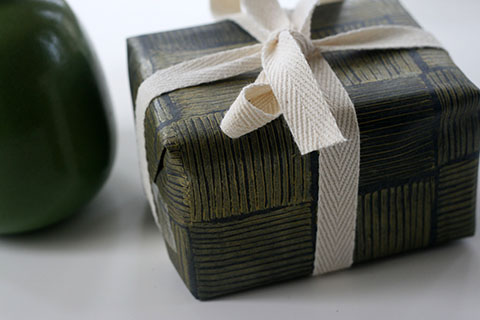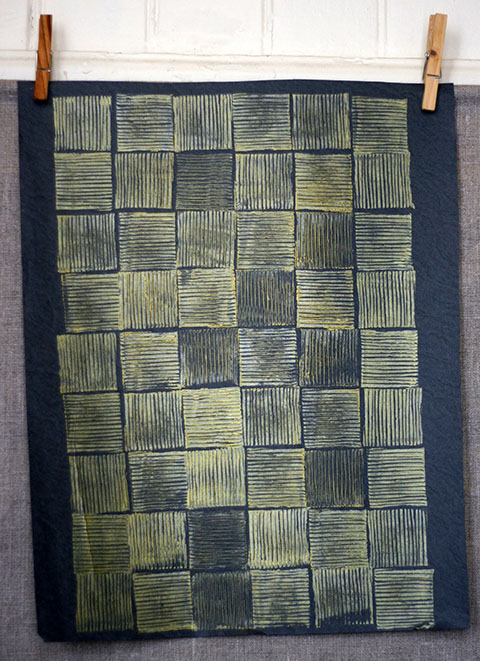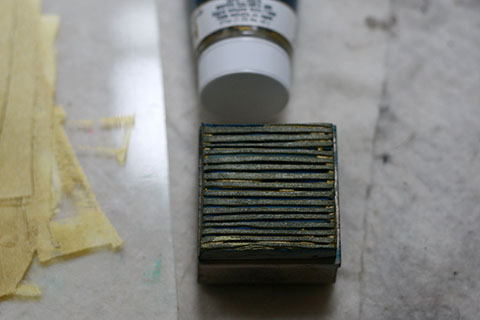 Week 10: block print on paper.
I shared an earlier version of this print a few weeks ago on the social medias (sic). I revamped it (read: I was exhausted after launching my new collection and had no energy to do a fresh, new print) by trying out a new color and printing on – gasp! – black paper.
And then I wrapped a box with it. I am getting fancy over here.
I'm still on my quest for the perfect textile block printing ink. I found some that looked promising, but it's oil based, and oil-based inks smell like, well, gasoline.  I don't recommend printing with stinky ink in a 54 square foot studio.
For some block-printed textiley goodness, check out Susan Connor's beautiful new line of printed throws and pillows , and Block Shop's yummy scarves.
Happy Monday!