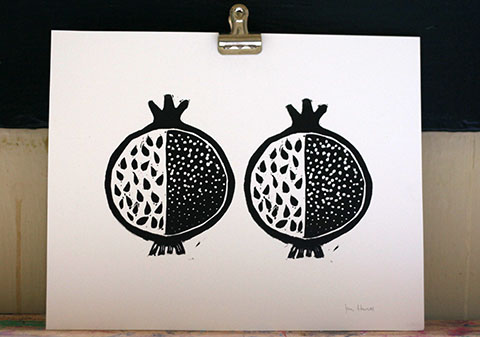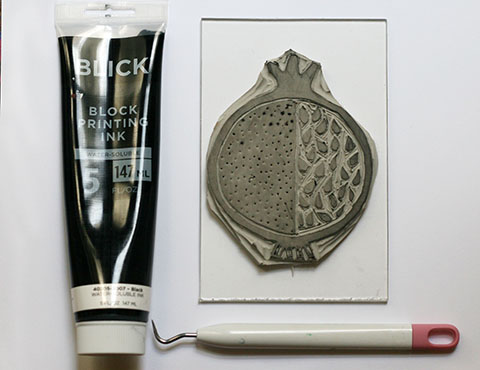 Week 7: Block print on paper.
I'm finishing my Spring/Summer 2014 collection, and have been busy with all the zillion big and little things around that. I decided to revisit one of my favorite images – the pomegranate – this week. This will be available as a limited-edition print soon.
And now, back to mixing large quantities of screenprinting ink. My collection will be ready by mid-March.