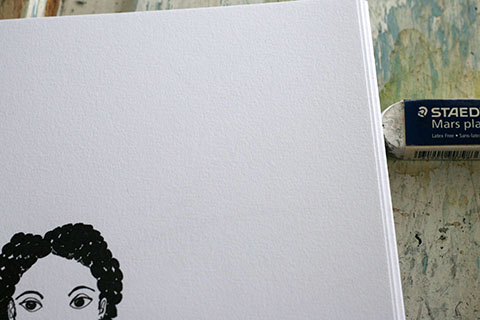 A few weeks ago, right after Renegade ended, I wanted to work on something new. I didn't know what to do with myself once the busy-ness of show prep was over. So I did what any reasonable person would – I scrubbed my house and binge-watched Scandinavian TV shows.
And you know what? It totally worked.
A little over two weeks ago, rested from weeks of slothful TV watching in my pristine living room, I started drawing illustrations for what would become my new project, These Incredibly Chic Women Are Tired of Your Sh*t. Today, I start working on my holiday collection. I am busy, in an "OMG, I am so excited about what I'm doing!" kind of way.
On that note, I'm going to dive into my work for the day.
p.s. Vote for me over on Martha Stewart's American Made competition! The site was overloaded yesterday, but it seems to be up and running just fine today. You can vote up to six times/day.