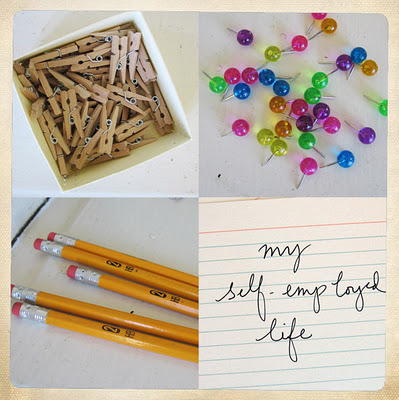 I started blogging in 2007, before I'd learned to screenprint, before I had an Etsy shop. I was working a full-time job, reading design blogs, and generally dreaming of a way to leave my full-time job to pursue more creative work.
Funny how things work out.
For a while, I probably thought I wanted to be a blogger, but I didn't have the stamina for that. Once I realized that I wanted to be a working artist, well, things changed. I became an artist who blogs.
I blog to share my work and my life. I blog as a way of marketing what I create. I blog because I sometimes have something to say. In the past six months, I've blogged regularly (Monday, Tuesday and Thursday, in case you hadn't noticed). And today, I'm telling you I'm taking a break from posting here on a schedule.
I have a number of projects that I'd like to focus on – my Incredibly Chic Women blog, a small Holiday 2013 collection, a shop migration – and I can't do all of that and blog. Remember how I said last week that it was okay to quit? Well, I'm not quitting. I'm just giving myself the flexibility to post when I want; I'll blog, but not on a schedule. Blogging takes time. I want to use my time for something else.
If I'm not here as regularly as I used to be, you can still find me on Twitter and Facebook and Instagram and Etsy (for now). Thanks, and I'll see you around.
p.s. There's still time to vote for me in the Martha Stewart American Handmade competition. You can vote up to six times/day! Vote here.