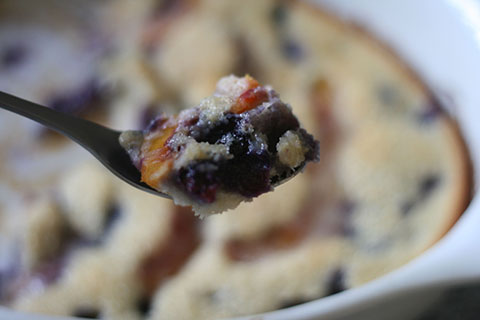 Yesterday, I gave you the first illustration in my new series (and today's is up, if you'd like to check it out). Today, I give you a cobbler recipe. I know, I'm so generous.
And, actually, this isn't really my recipe. I borrowed it from The Pioneer Woman. And it's not what my granny would have called a cobbler. It's really more of a buckle, since it uses yellow cake instead of a biscuit dough. It's super-easy to make, doesn't require any fancy ingredients, and will impress your friends.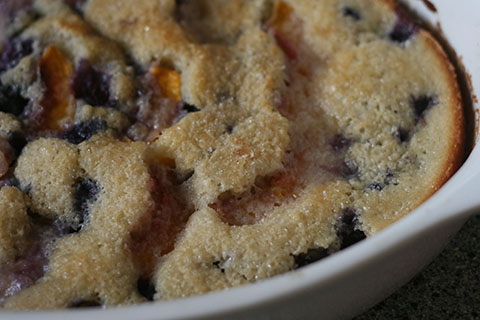 Oh, and I made a few alterations, too. Instead of blackberries, I used blueberries and peaches because they were on sale at the produce market. And instead of self-rising flour, I used regular flour with 1-1/3 tsp of baking powder and 1/3 tsp salt. And instead of eating it for dessert, I had it for breakfast.
You can find the recipe here. You're welcome.