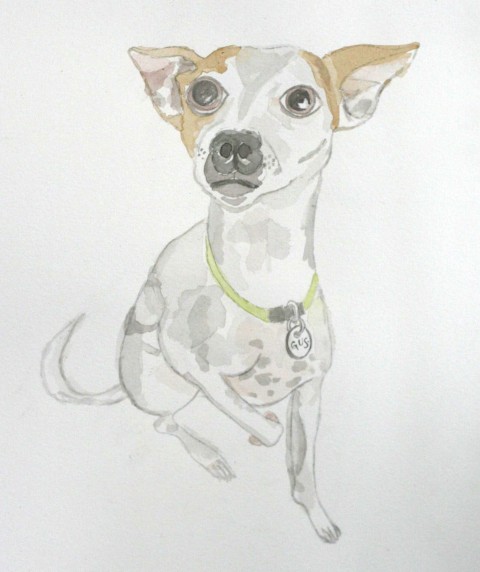 For the longest time, my prints were my side project. I had a packed consulting schedule, and would squeeze in some drawing and printing whenever I had time.
These days, though, I'm lucky to be able to spend a decent portion of my time working on my prints. But as I was busily printing and sewing orders and doing general prep for Renegade, I realized I missed having time to work on side projects.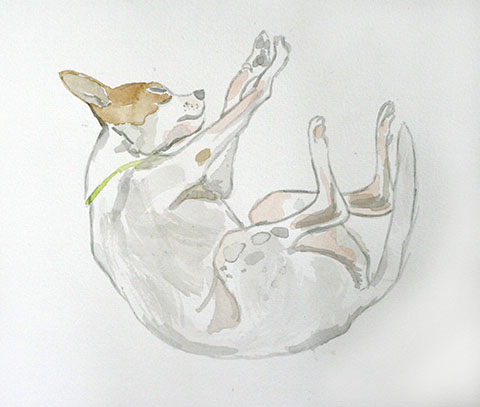 So I painted a couple of pictures of Gus. It was fun. And it's a reminder that even though my days are largely focused on creating, I need to put aside time to work on playful, silly projects too.