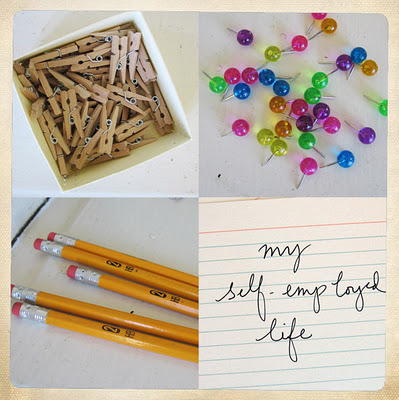 If you're a freelancer, odds are you've had to hound at least one of your clients for payment at some time in your life. It's one of the most uncomfortable conversations you'll ever have to have. Chasing down payments sucks.
Last year, I worked with one client on a regular basis, and had a number of other clients for whom I did ad hoc projects. I'd invoice my regular client, show up for an on-site day, and would be handed a check for the previous month. Bonanza! This year, though, I've been working for clients with whom I have no day-to-day, regular on-site interaction. If you add my wholesale art sales to the mix, you'd see that I was getting paid pretty irregularly for the first part of this year. But that's starting to change, thanks to some tips I've learned from working with Finance and A/P. So I'm sharing them with you:
Always specify a payment term (preferably in a contract or a Statement of Work) with your clients. For freelance work, I'd recommend not extending that term beyond 15 days. This means that your clients have 15 days to pay you from the time you submit your invoice. I personally prefer Net 10, so that I get paid by the 10th of each month.
Also set an invoice date. I like to invoice on the last day of the month, but I know people who invoice on the 15th and the last day. Invoicing once per month is just less administrative work for me, so that's what I've chosen.
Always invoice on time. All of my clients like to close their books by the 10th of the following month.This means that they need to have my July invoice in by August 10th so that they can properly account for all of their July expenses and evaluate whether or not they were profitable in July. Also, you never want to give the impression that you're lax on your invoicing; it implies you are either sloppy with bookkeeping or don't need the money. It's a good way to ensure that you'll get paid late.
Get to know the person who issues your checks. Really.
Follow up before your payment is due. I learned this from one of my client's accountants. He'd call customers a few days before a payment was due to make sure that they'd received the invoice, and to confirm that payment was going out on time.The squeaky wheel always gets the grease – if a client or customer knows that you'll hound them until you've received payment, they're much more likely to pay you on time.
Some clients only write checks on a certain day of the month. I have a client who writes all checks on the first Wednesday of the month, and another who writes them on the 15th. Find out what the payment schedule is, and get your invoice in before this date. Otherwise, you'll have to wait a month.
And be professional. There's no need to harangue or berate customers or clients. Withhold shipments of new merchandise, or put work on hold until you get paid, but never belittle the people who pay you. That said, don't let payment slip. Keep in contact, find out when you can expect payment, then follow up before that date.
Easy, right? Do this regularly enough and you'll get paid on time. And, for those rare occasions when payment is going to be late, your client's Accounts Payable person will make sure that your check is on the top of the list.
Any other recommendations? Go forth and invoice!