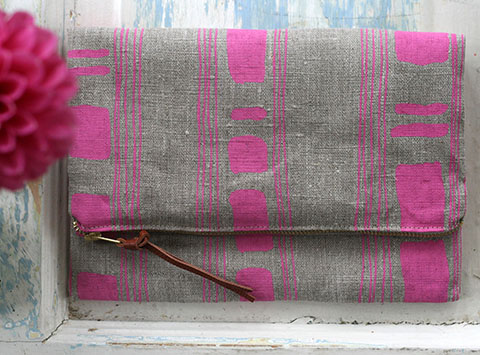 I was not a girly girl growing up. I resisted my mom's attempts to dress me in skirts and pink, and was so pissed when I came home from a school retreat to find that she had redecorated (with the best of intentions) my room in pale green stripes and pink cabbage roses. My goal those days was to wear as much black and brown as possible.
I'm still not a girly girl. Zooey Deschanel and floppy bows both drive me nuts. But, with age, I have learned to like a nice dress, get a pedicure twice a year, and appreciate the color pink. And it seems that each time I have a new pattern, I manage to eventually get around to printing it in pink.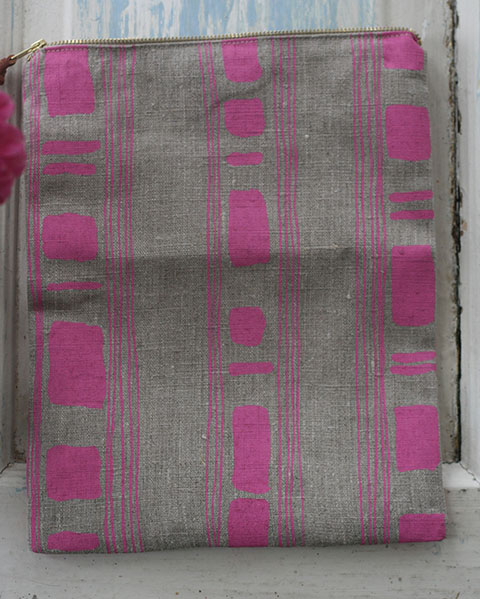 So, here you go. I printed the bag I made for my friends' wedding last week in pink. I'll even save a bag for myself, but you can be sure I won't be wearing it with a Peter Pan collar, frosted lipstick, or a floppy bow in my hair.
And if you'd like a bag – pink or otherwise – for yourself, you can get one here.