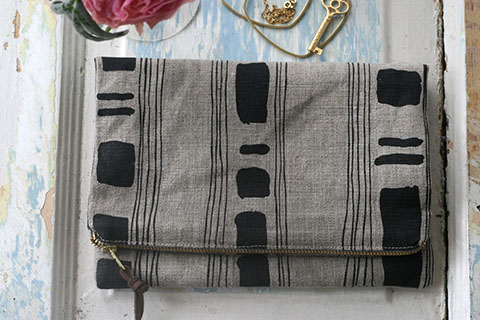 Sometimes, when you need a bag to match a dress for a wedding that's happening the next day, you give thanks that you can make one yourself. And you spend a record 30 minutes inking a transparency (no sketching it out first or manipulating it in Photoshop), run to the studio to expose the screen, skip a proper dinner to print your fabric, then wake up early the next morning to sew the bag.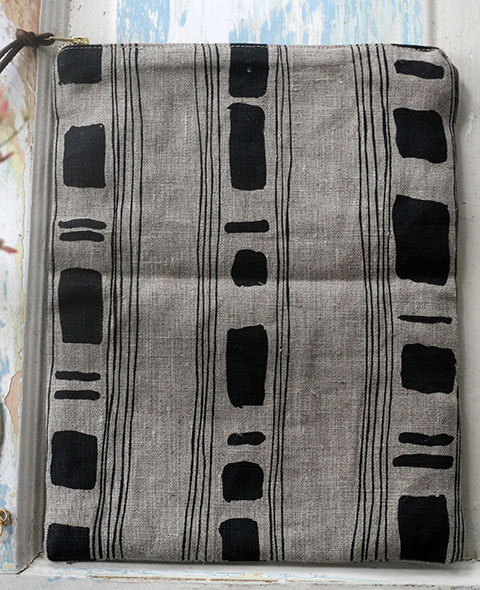 This is what you get. And you have to admit to yourself that it's pretty darn fantastic.
There's a lesson in there somewhere – perhaps that you often overthink things, that occasionally it's a great idea to let go and just make it work.
You can get your own bag in my shop.
(The wedding was pretty amazing, by the way. I forgot all about my bag after about 15 minutes.)