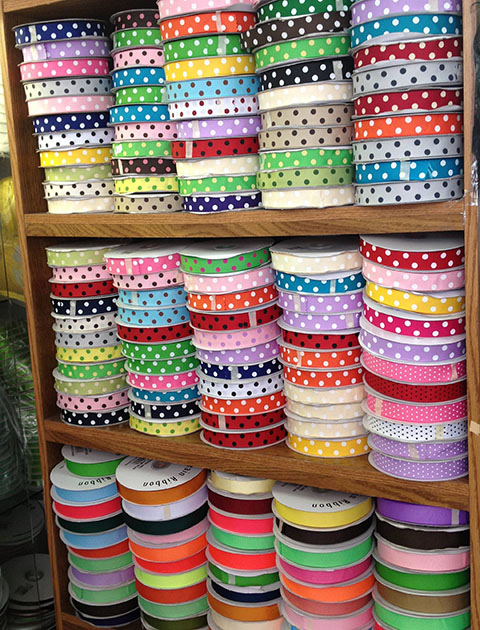 The LA Fabric District is part of the larger, and largely unglamorous, LA Fashion District. Think bolts of fabrics being sold on the street, inexpensive clothes made in local factories, trim that was at the height of fashion six years ago. You have to hunt for what you need here – and that's what makes this area so fun.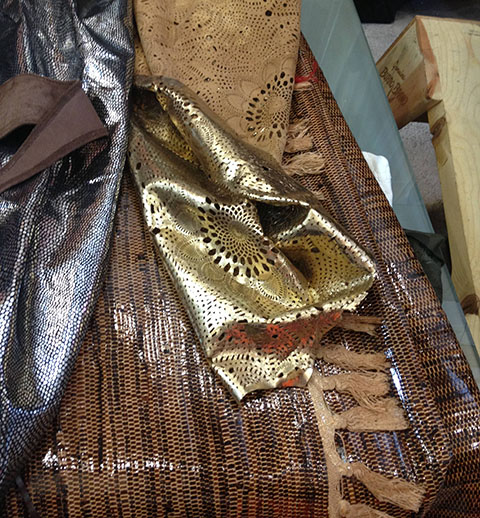 I spent a lot of time in the area when I was a child. Downtown was just a few miles from where I grew up, and, for a time, my mom had a side business buying clothes at a discount from her favorite downtown vendors and reselling them at home parties (yes, we both have the entrepreneurial gene). I know the area fairly well, so people often ask me what shops they should check out when they're in the Fabric District. My advice is to just park your car in a lot (most of which have flat rates of $5-10) and walk around. The core of district is about four blocks wide, bordered by San Julian and Maple, and Olympic and 8th.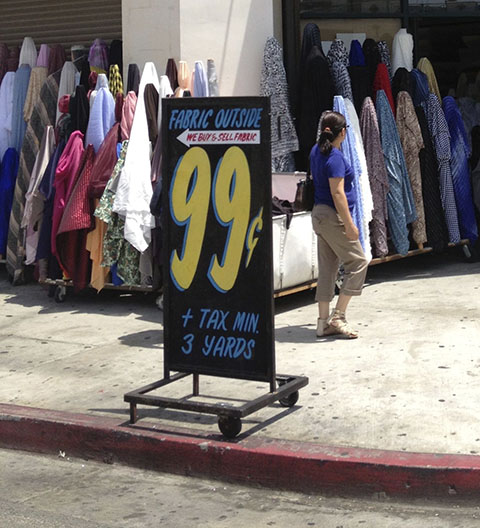 A few other tips:
Give yourself at least an hour to really explore the area. Bring water and a hat, especially in the summer.
Shops usually specialize in just one item: upholstery fabric, lightweight cottons, leather, ribbon, faux fur, etc.
If you're intimidated by chaos around you – there is fabric displayed on sidewalks, people trying to lure you into their shops – start with Michael Levine Fabrics. Prices here are more expensive, but the store is well organized, and service is good.
Walk into stores, look around, take notes. Many stores offer the same merchandise, so you may find an item for less at another store.
Don't be afraid to haggle in the smaller shops. A lot of the stores make their money by selling large quantities, so the more you buy, the less your per unit/yard cost can be. It can't hurt to ask, but don't be offended if you don't get a discount.
Bring cash. All stores take credit cards, but you might get a special deal if you pay cash.
There aren't many lunch spots in the area, but the hot dog carts, which have been around as long as I've been going to the Fashion District, are legendary. Carts may also sell tacos and pupusas.
And, most of all, have fun!
p.s. All photos taken with my iPhone, hence their less-than-stellar quality.