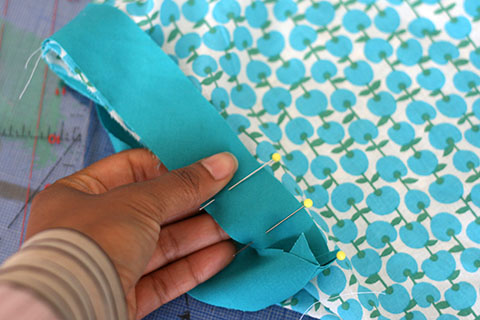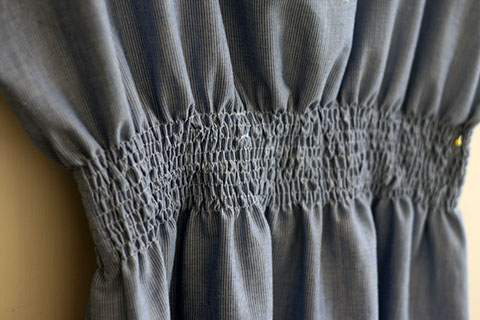 It all started with Amelia's apron. And then I signed up for Sonya's dress class. But in between those two events, I became obsessed with this dress. So I bought the pattern and some fabric and got to sewing.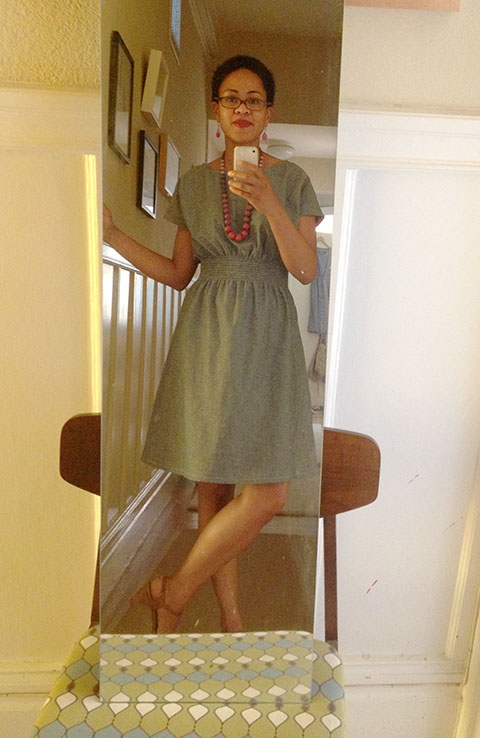 I've written before about how much I loved wearing a uniform to school when I was growing up. As an adult, I aspire to something a bit less inflexible than a uniform, but something that still allows me not to have to think too hard about what I'm going to wear on a daily basis. I think this dress may be it. I'd like to make five of them in different fabrics. Oh, and I altered the pattern to make myself a blouse. (Five more of those too, please.)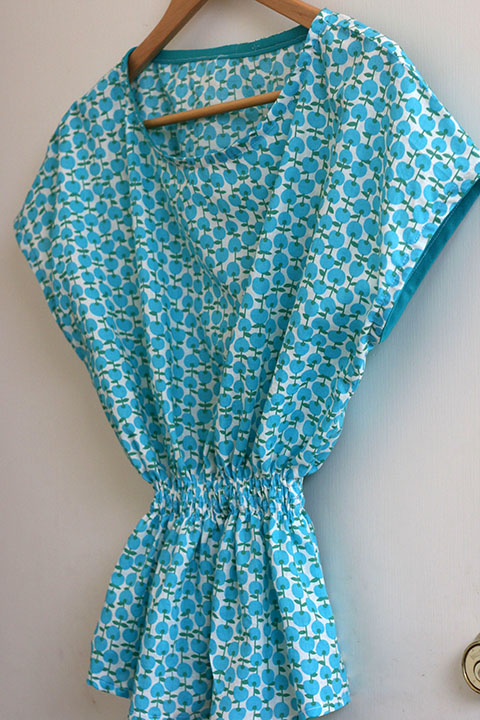 I do also want to write about how much work and time it takes to make clothing, especially given the recent Bangladesh clothing factory collapse, in which employees worked under harsh conditions in order to produce inexpensive clothing for Western markets. While I don't advocate a return to a wardrobe made entirely of home-sewn clothes – I like having a job outside my home and time to watch Swedish detective series, thank you very much – I do think that the act of occasionally making something makes you realize just how much work goes into the items we consume. It took me five hours to cut, sew and press my dress. Even with a factory's built-in efficiencies, a single garment might still take two hours to make. Multiply that by a modest but fair hourly wage, factor in a bit more money for materials, and you'll start to wonder how it's even possible to produce a dress for $30. (You can listen to this interview for an more information on the topic of the high cost of cheap clothing.)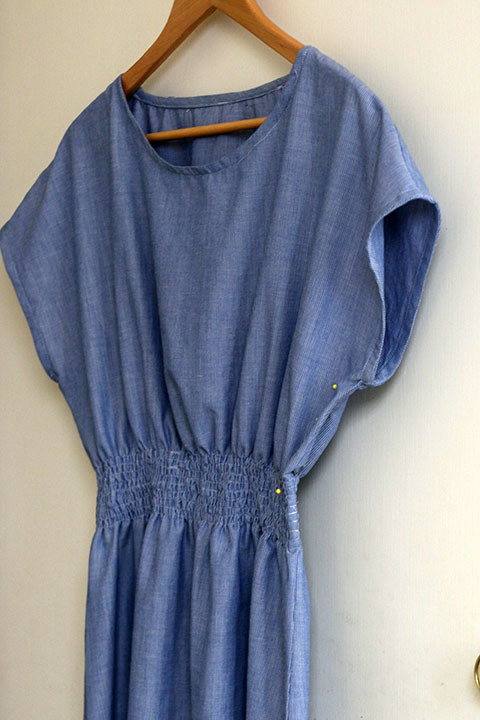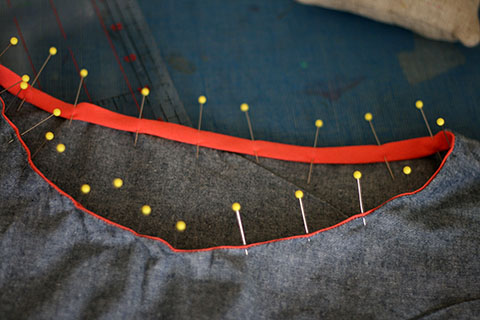 Enough soapbox. I have blouses and dresses to sew, fabric to print, and client work to do. What are you going to make this week?