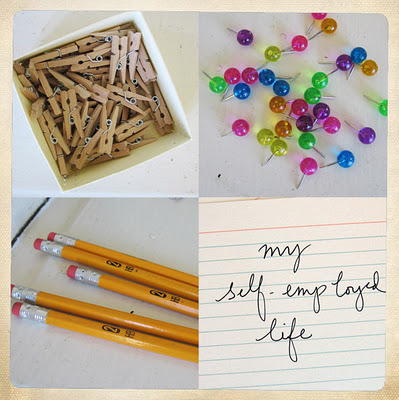 Marketing doesn't come easily to many of us makers. We think of it as something outside our craft, something that is slightly foreign and jargony and sometimes even a bit…phony.
When I took a step back and thought about it (thanks a recent search to fill a Marketing Manager role for one of my clients), it's none of those things. Marketing is about building a community. As artists, we are good at that. Building is making, after all.
And how do you build a community? I've come to the realization that it's much like engaging your friends. You share details about your life, tell them interesting stories, throw in some silliness, share your successes and challenges, ask them how they're doing, listen. And you do this regularly.
Ana and I were talking about her social media consulting, and, we both had the same thought – when you only contact your community when you have something to sell them, you're like that friend who only calls when he needs something. No one likes that person. After a while, people stop taking that person's calls, responding to his emails*.
Don't be that guy.
Which means don't send out a newsletter sporadically, and only when you're launching a new product or collection. Don't only tweet links to your shop. Don't blog just about your upcoming workshops.
Develop and nurture your community. Post, tweet, blog – use whatever media you're most comfortable with – consistently. This is something I've tried to do ever since I got my new website. For me, this means blogging three times a week (Monday, Tuesday and Thursday – did you notice?), sending an email newsletter the first week of every month, and continuing to use Twitter, Facebook and Instagram daily. This works best for me. What works for you could be completely different. Just make sure that you're connecting and engaging more often than you're trying to make direct sales.
How have you developed your community? What marketing tips do you have? Share your thoughts in the Comments.
*I mentioned this idea to Liz, and she said she'd thought the exact same thing as she unsubscribed from a number of artists' newsletters that she receives only when the artist has something new to sell.