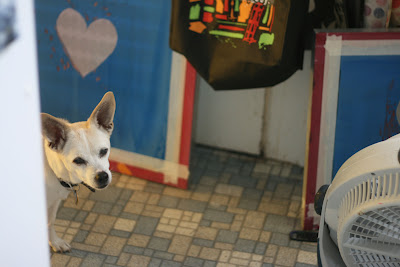 At the end of each month, I invoice all my clients and schedule payments for all my bills. This month, my invoices were smaller and my bills were higher than I'd planned when I set my budget at the beginning of the year. This is all because of Jake's unexpected illness. I changed my schedule so I could be at home in the afternoons to walk him and give him his meds, and I suddenly had necessary, new expenses like a dogwalker to take him out in the morning (Jake's meds make him pee a lot), and vet bills and medication. I'm watching my carefully-laid plans shift and my little nest egg shrink. It can be hard not to resent my sweet dog's and my client's needs when I have needs and dreams of my own.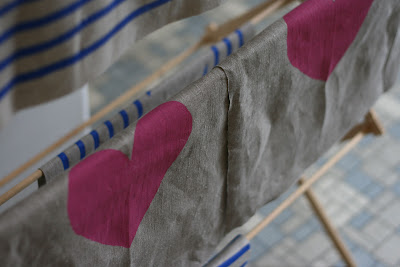 On a particularly challenging client day last week, I remarked on Twitter that I was tempted to be irresponsible and take a giant leap that I'm not quite ready for. Friends told me to do it – without knowing what "it" is – but, the fact is, I won't. Yes, I would like to take a break from consulting work, effective immediately, to spend some time building my business. Yes, I would like to get a separate studio so I don't have to wash my screens in my bathtub. But I have responsibilities – I have a dog to feed and bills to pay, and clients who depend on me, and rent that's due every month. I also have responsibilities to myself and to my dreams. Taking a huge leap right now would mean not having the resources I'll need to reach those dreams. And that frustrates the hell out of me.
I know I talk a lot about living bravely. Often, this means doing the big, scary thing, or taking that huge leap of faith. But sometimes, like right now, the bravest things I can do are own the decisions I've made, and continue to step up to the responsibilities I've taken on. This may all change tomorrow, but today, this is how I will live bravely.