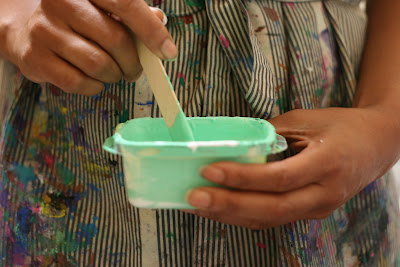 I am tired and excited. I spent most of my weekend printing fabric for bag samples. The day I launch this project (For real! Instead of constantly tweeting/blogging/Instagramming it!) is approaching. There will be launch parties (more on those in the next post). I will probably cry at them.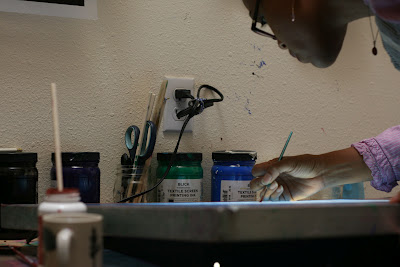 There is still so much left to do. My manufacturer and I are going back and forth over details and pricing. Heck, I haven't even ordered fabric yet. And yet, as I print and cut and sew by myself, I know, deep down, that this is going to happen. Every little step means so much. Each tiny action brings me that much closer to this dream project. And every bit of encouragement I get from you – whether on this blog or Twitter or Instagram or in real life – makes me feel so grateful that my work has been embraced, that I'm part of a greater community. I can finally imagine a day when I will be a full-time working artist.
Yay! This little project is only the beginning of something amazing.