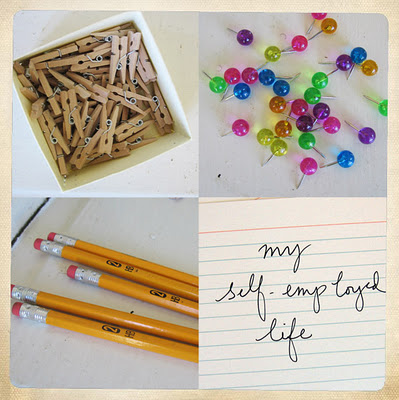 I have more requests for my consulting time than I can (or want to) handle, so I turn down projects and potential clients. Some friends and clients have suggested I hire an assistant to take on parts of my work, but I regularly refuse. I didn't get into consulting to manage people. I know how much consulting work I want to do, and I restrict my client load so that I don't exceed this.
As I've started talking about my new creative business, I've gotten requests to do private label work (a high-volume prospect) and partner with much larger companies who would send a lot of work my way. But I don't want to take on this work; my creative business is about doing the work I want to do, about getting my work out to my market and having my voice be heard. I've done mass market and large scale in the past. I have no desire to go in that direction at this time.
As a consultant to small and emerging businesses, I've seen both sides of the entrepreneurial picture. I've worked with entrepreneurs who have taken on outside investors to scale quickly (losing a lot of control of their business in the process), and companies that want to stay small, growing slowly and methodically (sacrificing growth and risking losing market share in the long term). Neither is better model. Which model individual entrepreneurs choose has entirely to do with their values and long-term goals.
I personally think that there's beauty in the small. I like not being wholly growth driven (because I don't answer to investors). I like having control of my work. I like aligning my vision for sustainability with my business practices. I know that this means I will constantly have to innovate, lest better-funded competitors catch up with me. But that's okay. I've tried to go big before, and I found it just wasn't for me.
Many of the artists and companies I admire most aren't huge – most aren't even big – and yet they manage to survive and thrive. If you look for it, there is beauty in the small. You just have to want it, work for it, and know what you're sacrificing – and what you're gaining in return.