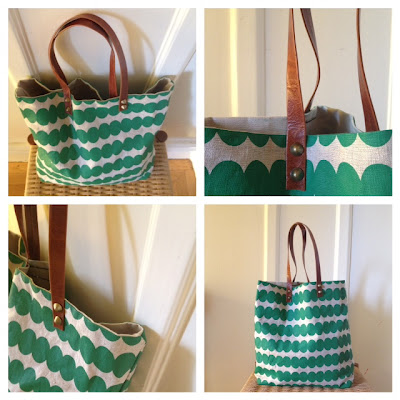 I've been talking around my latest project for a while now, and I finally decided that I'm ready to share it with you. And it probably won't come as a surprise to anyone who reads this blog, or follows me on Instagram, or likes my Facebook page. But I haven't come right out and said it, so here goes…
I'm launching a line of bags and pocket squares (and maybe scarves) printed with my illustrations!
You're probably thinking, "But you already make those items." And you're right. I do. But my production has been willy-nilly, and I've struggled to keep up with demand to the point that I've passed up great opportunities simply because I haven't had a good manufacturing source (or even marketing materials). And I've had ideas for great new products (like bags with leather handles) that I haven't rolled out simply because their execution is beyond my one-person manufacturing abilities.
But that's all going to change.
I'm sourcing local manufacturers who can sew the quantities I need at a price I can afford to pay.
I'm going to put together great marketing materials. I'm going to get the word out (yes, that means I'll finally have a website).
And I'm going to ask for help getting this off the ground, likely in the form of a Kickstarter campaign.
This is going to be amazing. 
And now that I've put it out there, I'm going to have to deliver on this project.
I've been working away, but there's still a lot to be done. My goal is to do one thing – big or small (okay, mostly small) – per day to move me toward my goal of launching this in October. And, yes, I'll be posting about these things here on my blog.
So get ready. The amazing is about to take off.