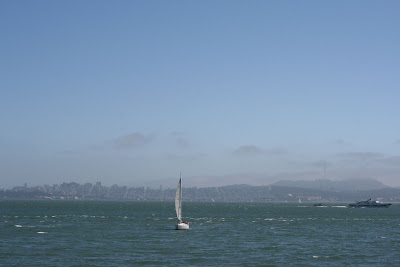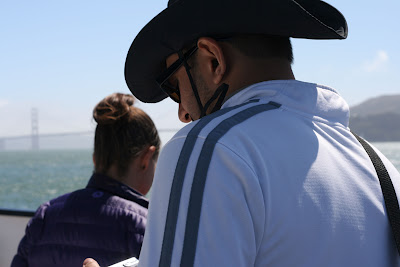 One of the most amazing natural features of the Bay Area – and one that I, as a 20-year resident, often take for granted – is the San Francisco Bay. Riding the first morning ferry to Angel Island, then doing a moderate hike before settling down for lunch on the beach is one of the area's best simple pleasures.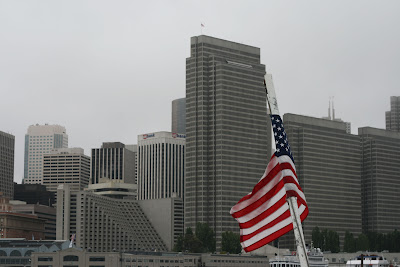 Leaving foggy San Francisco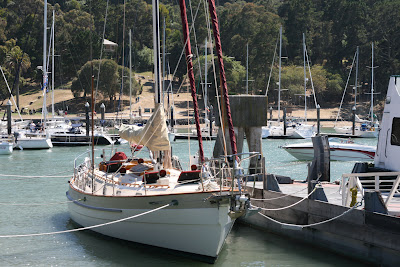 A few friends and I organized a day trip to Angel Island. We left a dreary San Francisco, got to the island, then hiked to the top of Mt. Livermore – all in the fog. By the time we made it back down the hill to the beach, the weather was sparkling and clear. One of my friends packed enough delicious Pakistani food to feed eight people (there were five of us) for our lunch on the beach. I tried to convince the group to do one more short hike before we boarded the return ferry, but I was defeated by the prospect of cold beer and live music in the cantina (which has both, plus local oysters, on summer weekends).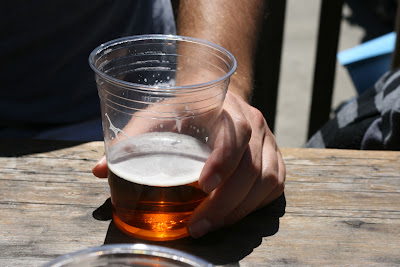 Angel Island is open year round, and has bike paths, in addition to hiking trails. You can also set up a barbecue in one of park-provided grills (bring your own charcoal). If you're lucky enough to have a sailboat (mine was in the shop last weekend), you can dock your boat there for the day.
For more info about Angel Island, visit the AI Conservancy's website here.