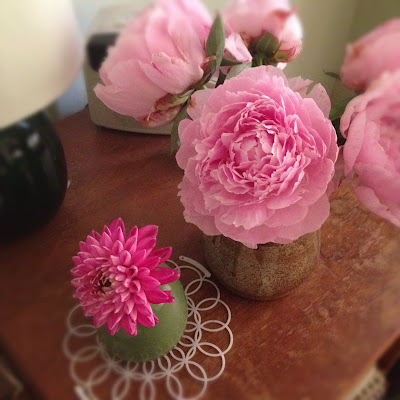 Layout, print, and photograph fifteen new textile designs. Send these, along with my old prints, an application and two recommendations to an apprenticeship program by July 15th. Visit my parents in LA for a long weekend after my dad's upcoming surgery. Start putting together a timeline for the Kickstarter project I plan to launch in the fall. Manage my three clients in just four days per week. Save money for a house.
Yeah, I was crazy to think I could do all of that without losing my mind. Something had to give.
And while I had delusions of a "Fifteen Textiles by the 15th" project, complete with regular blog posts and updates, I knew that the something that had to give was the apprenticeship application. It made the most sense – there are three sessions per year. The deadline for the next session is in January 2013 for a session that starts in May. If I get in (and that's a HUGE "if"), I'll go. If I don't, I'll move to LA in May. And that gives me plenty of time to get my clients to the point where I'll feel comfortable leaving them. It'll also give me three more months of savings for a down payment. And I may even be able to afford a fun vacation over the New Year holiday – back to London? Or Mexico? Or someplace totally new?
I felt a huge sense of relief. I felt like I could finally exhale after months of just getting things done.
Exhale. Relax. Finally.
(But I may still do fifteen prints by the 15th anyway. Just try to stop me.)