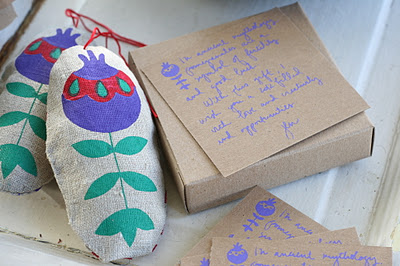 I rarely send holiday cards. I've tried in past years – even posing for a photo with Jake once – but finally had to acknowledge the fact that I'd never be one of those people who puts together her list, buys her cards, and writes a thoughtful note to each of the 200 people she knows. And as long as I'm childless, I probably won't be writing a gloaty annual Christmas letter, either.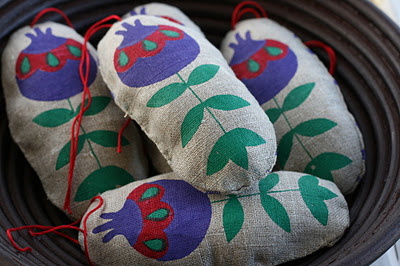 For some reason, though, making and sending ornaments seems way less intimidating. Perhaps it's because I love designing and printing them. Or perhaps it's because the amount of work involved in printing and sewing them means I have an excuse to send them to just twenty people. Or perhaps it's because I like the idea of sending my friends and family something they may actually use again, something that (hopefully) they won't throw away on December 26th.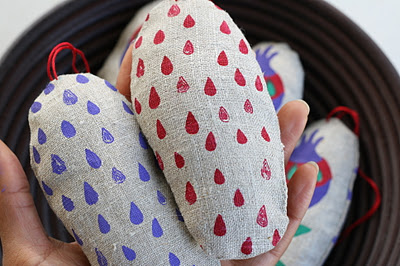 This year, I decided to make pomegranate ornaments. They're a commemoration of my trip to Istanbul this year, but they also have a more ancient, symbolic meaning. Pomegranates are traditional symbols of fertility and prosperity. While I'm not wishing all my friends and family members suddenly have babies, I do hope that the upcoming year is a creative, prosperous one for them.
I think I've started a tradition (last year, I sent bird ornaments). I like it. As my list grows, I may have to reconsider this tradition, but it suits me just fine for the time being.
P.S. If you're in my Handmade Ornament Exchange group, you may just be receiving one of these in your mailbox soon.