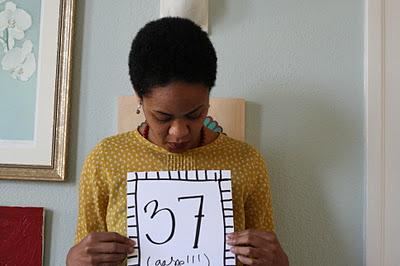 I turn 37 today which, I suppose, officially puts me in my late thirties. How odd is that? I'm neither young, nor old; I don't think of myself as particularly mature or grown up.
But as I walked around and prepped my apartment – the same place I've been living in since I was 21 – for my birthday party, I tried to remember who my 21-year-old self thought I'd be by the time I turned 37.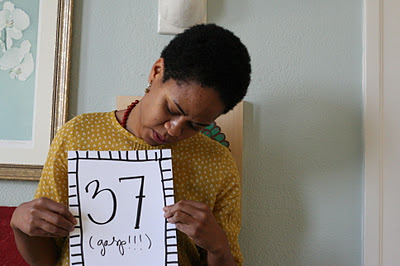 I can't remember – it's been sixteen years – but I thought I'd tell that long-ago person a few things she'd learn by the time she entered her late thirties. 
So, Dear 21-year-old Jen,
Your mom was right a lot of the time – and you'll finally learn to forgive her for all the times she was wrong.
You can (and will and should) date men who are younger than you and/or make less money than you.
You will adopt a dog that you love wholeheartedly and shamelessly.
You can (and will) stay at home on a Friday night, on New Year's Eve, on Valentines Day.
You'll finally figure out that men don't read between the lines. You have to tell them exactly what you want, that you're not interested (or that you are), that it really *is* them and not you. 
You will be single for long periods of time and be really, really happy.
You won't feel guilty for quitting book group because of the woman who shows up to the group never having read the book, and talks about herself nonstop while the rest of you are trying to discuss the book that you actually read.
Yes, you will have a seemingly interminable (to your friends at least) crush on someone. You will suddenly and magically get over it. You'll run into him with his girlfriend or his wife or his child (or some combination of the three) and be genuinely happy for him – and not at all sorry for yourself.
You will realize that you may never have a child – and you will feel a profound sense of relief. 
You won't end up marrying that guy who drives too slowly in the fast lane. You'll meet his eventual fiancee and thank the universe for sending him someone more his speed.
You will take a break from your work, your dog, and your "normal" life to travel – and nothing will fall apart.
You will have a much larger core group of friends than you'd ever imagined, and you will deftly cut the acquaintances who drag you down out of your life.
You will become the grownup who gives kids books for their birthdays.
Your heart will be broken but you won't break apart. 

You will experience immense tragedy and will somehow get through it.

You will look in the mirror one morning and will unconditionally like what you see. You will then realize that nothing tangible has changed, only your perception of yourself.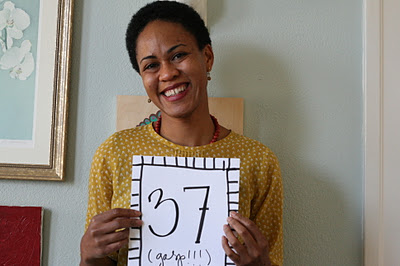 How wonderful it is to be this age – how wonderful to be healthy and loved and full of joy. How wonderful to have lived and still (hopefully) have a long life ahead of you!
Here's to many, many more birthdays for all of us. My wish this year: that everyone consciously experience moments of joy. 
Happy.
-Jen