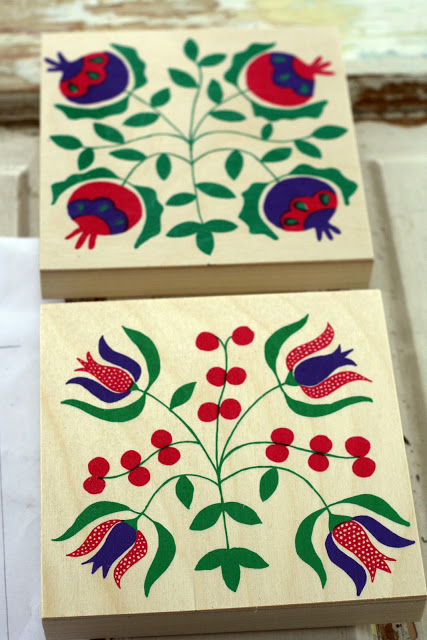 Why, hello there. Yes, I know it's been a long time since I blogged. The last two weeks have been crazy – I took on two, new client projects and found myself way more underwater than I'd expected.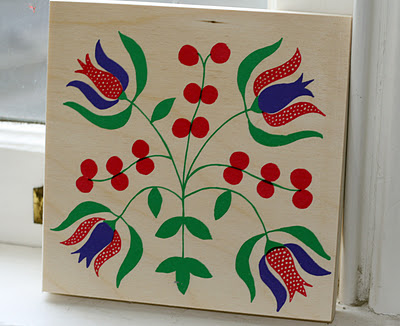 But anyway.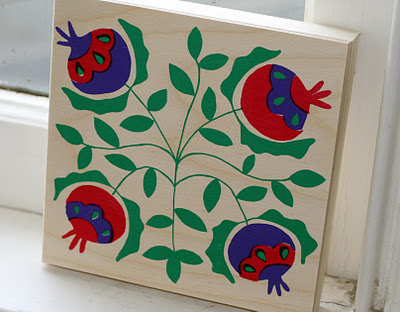 I have made a little time to print. Here are a couple of works in progress – the first two prints from my Istanbul series. There will be at least four more, once I figure out the green (did you know that green is the hardest ink color to get right? Well, it is.) and tweak that pomegranate layout a bit so there isn't so much green.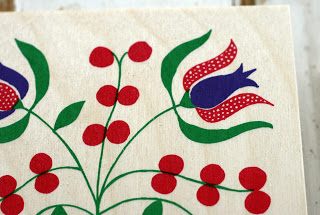 Next week, my client schedule slows down a bit. I'll go back to the studio, print a lot more, and have these lovelies ready for my Istanbul sponsors and for my December 10 show.
And with that, off to my last client meeting of this short week. Have a Happy Thanksgiving!