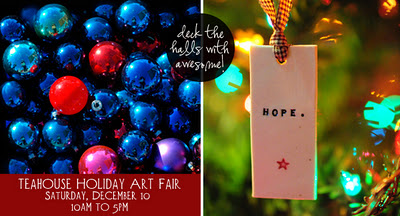 I'm only doing one show this holiday season – the Teahouse Studio Holiday Fair! If you're in the Bay Area, check it out. A lot of fantastic artists will be participating (and I'm not at all biased). Plus, Jake will be helping out in the booth all day.
When: Saturday, December 10th
Time: 10am – 5pm
Where: Teahouse Studio
Address: 1250 Addison Street, Suite 208, Berkeley
Some artists include:
GoGoCraft
Mati Rose
Tiffany Moore
Stefanie Lindeen
NerdJerk
Rachel Cole
Sora Designs
See you there?